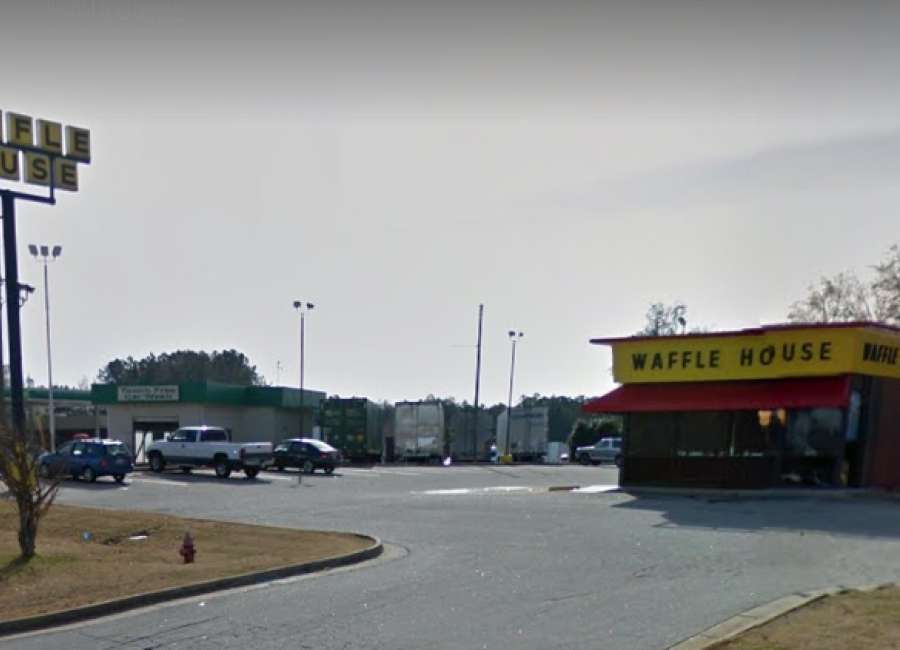 A man suffering from a gunshot wound fled a local Waffle House without paying his bill.
Just after 3 a.m. on Tuesday, deputies responded to the Waffle House on S Hwy 29 after two customers allegedly left the restaurant without paying for their meal.
In the parking lot, one waitress told deputies she confronted the couple in the nearby McDonald's parking lot to confront them about their $18.46 tab.
The pair, identified as Jordan Collinsworth and Kassie Lee Callaway, allegedly laughed at the waitress and ran away, according to Lt. Col. James Yarbrough with the Coweta County Sheriff's Office.
The desk clerk at the nearby Super 8 Motel informed deputies the couple was staying in a room on the second floor. After police knocked on the door several times, Callaway appeared with money in her hand and said she would return to the restaurant to pay for the meal, according to Yarbrough.
Collinsworth told deputies they tried to pay the bill, "but no one was there." Deputies allegedly found a small amount of marijuana in their room.
While Collinsworth was being handcuffed, deputies discovered an extensive gunshot wound in his stomach, leaking and covered with bandages, according to Yarbrough.
Upon their arrival to the jail, medical staff advised the extent of Collinsworth's injuries were too extensive for their staff. Collinsworth told deputies he suffered the gunshot wound several days ago in Atlanta during a drug deal, according to Yarbrough. 
Collinsworth was released based on his injuries and small amount of theft. The case will be presented to the District Attorney's office to determine if they will proceed with charges.
On the way to the jail, deputies noticed Callaway moving around in the back seat of the car, and allegedly located a bottle of Xanax in the seat.
While being processed, Callaway threatened several officers, stating that she was going to call a friend to "blow this whole place up," according to Yarbrough. She later damaged a telephone in the booking area by slamming it against the counter, causing it to crack.
Callaway, 17, faces charges of theft of services, narcotics possession, terroristic acts and threats, marijuana possession, and criminal interference with government property.  
****
Clay Neely: clay@newnan.com, @clayneely