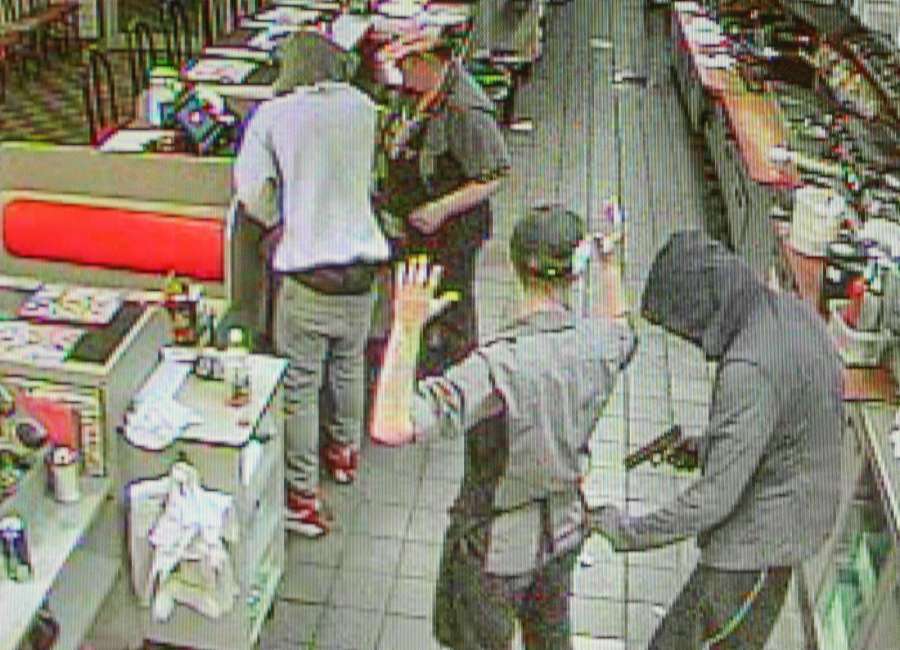 Investigators are searching for two masked men who robbed a Waffle House on Sunday night.
No one was injured in the armed robbery, according to Investigator Troy Foles with the Coweta County Sheriff's Office. 
The robbery at the McCollum-Sharpsburg location marks the second incident in three weeks.
The robbery took place around 11:20 p.m. when two suspects entered the business and demanded money with a gun, according to Foles. 
One suspect placed a handgun in the cook's back and demanded her wallet, while a waitress opened the cash register. There were no customers inside the restaurant at the time of the robbery, Foles said.
Another waitress was outside on her shift break when she witnessed the two men pull into the parking lot and run inside the store, according to Foles. She was able to dial 911 before hiding behind the restaurant.
After emptying the contents of the register in a bag, the two suspects jumped into the waiting car, driven by a third suspect. A total of $367 was taken in the 56-second robbery. 
Investigators have described both men as being skinny, black males in their late teens or early twenties. They were both described to be between 5 ft. 7 and 5 ft. 10 inches tall. The car was described as a blue, four-door passenger vehicle.
The first suspect was said to be in black clothing and was wearing a mask. The second suspect was wearing a hooded sweatshirt, mask, red sneakers, and tan pants at the time of the crime.
Investigators continue to examine the video surveillance taken from the restaurant. 
Following the incident in Coweta, two other Waffle House locations in Fairburn and Jonesboro were subsequently robbed on Sunday night, early Monday morning, according to Foles.