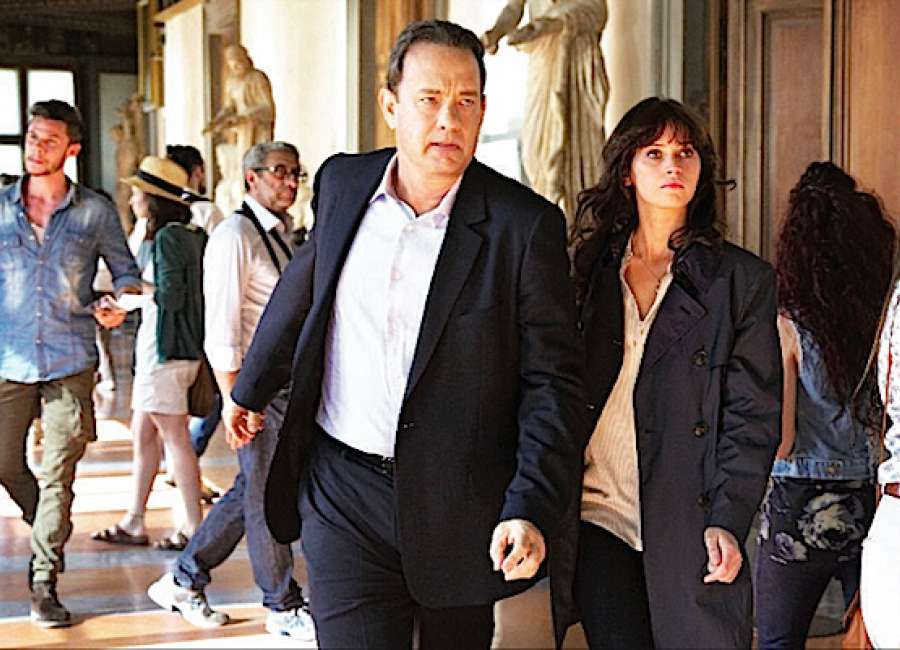 – By Jonathan Hickman, Special to The Newnan Times-Herald
"When you have to shoot, shoot. Don't talk. Don't stand around trying to talk him to death."

This advice from Tuco, a character in the 1966 spaghetti Western "The Good, The Bad, and The Ugly," after violently dispatching a one-armed assassin, aptly sums up the main problem with "Inferno."
This is the third movie in the Ron Howard/Tom Hanks collaboration, adapting the fourth book in the bestselling Dan Brown/Robert Langdon's "Da Vinci Code" series. And this breezy entry is like a scaled-down Jason Bourne movie for the older set. It is also mind-numbingly dumb.
"Inferno" has Hanks once again taking on the Langdon role. Students of the movies and the books know that Langdon is a Harvard professor whose expertise is religious iconology and symbology. He often uncovers conspiracies, unraveling them through studying messages hidden in ancient art and texts.
This time around we're spared a parachuting Pontiff (see the ridiculous last outing, 2009's "Angels and Demons"). Instead, we are introduced in the film's dizzying opening sequence to twisted billionaire Bertrand Zobrist (a suitably nutty and affected Ben Foster). Zobrist explains in a TED Talk-type speech that the world's population is careening toward extinction, due, in his view, to overpopulation. In short, this neo-Malthusian crazy person believes that some of the people on the Earth just have to go. In fact, Zobrist wants a whole lot of people gone, and he knows just how to do it—through something cinematically called the "Inferno virus." Instead of just releasing the virus himself into a population he's deemed expendable, Zobrist comes up with an impossibly convoluted delivery mechanism, like something out of a bad James Bond entry. Somewhere in the world Zobrist has secreted away a bag, yes, what appears to be a plastic bag, containing the dreaded virus, and at a precise moment that bag will burst and most of humanity will be culled in short order.
Luckily for us, Langdon, through his amazing knowledge of symbolism and iconology, has a chance of finding that humble plastic bag, and, well, that virus in it, before all is lost. We meet Langdon when he awakens in a hospital bed having been shot in the head. The bullet just missed, but has left him with a nasty cut and a bit of amnesia. But a kindly doctor named Sienna (Felicity Jones), who knows practically everything about him offers to help him out. And when he's attacked by an assassin, Sienna and Langdon take to the streets in search of the virus while attempting to stay alive.
"Inferno" is awfully well-made. Hanks, looking older, weathered, and suffering from an injury in the film plays it straight, committing himself to the foolish material. The supporting cast is attractive, especially the likable Jones, who we will next see in December, leading "Rogue One: A Star Wars Story." Making a real splash, however, is Irrfan Khan playing the shadowy private security operative Harry Sims. Khan's sarcasm and slick action sequences, which we also saw briefly in "Jurassic World," made me think that he could carry his own high-profile action franchise.
But no matter how impressive the production is, with quick pacing and loads of acting charisma, "Inferno" fails on a basic level: the story is stupid. Zobrist just should have heeded Tuco's advice, and when you want to thin the US population with a virus—don't talk about it, just pop the bag.