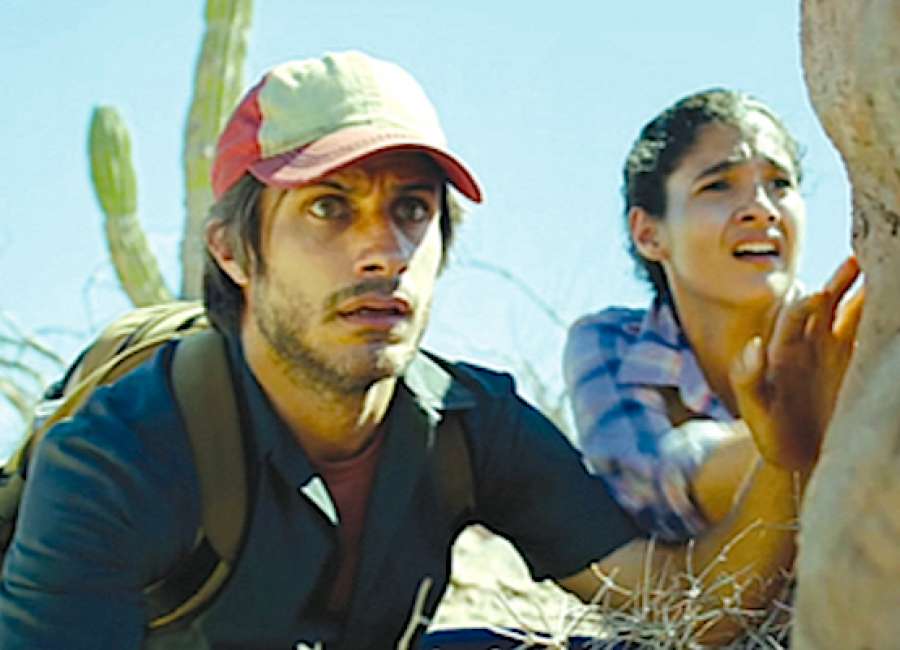 A cat and mouse thriller set along the Mexico-US border, "Desierto" is a clever little thriller with horror elements.
Director Jonás Cuarón (who wrote "Gravity" with his Oscar-winning father Alfonso) delivers a streamlined chase film shot entirely in arid desert conditions. While the stars at the top of the marquee are Gael Garcia Bernal and Jeffrey Dean Morgan, the real star of the film is a dog, who steals the show. In listening to an interview with Cuarón, I learned that several dogs were used, but you can't tell as the beasts snarl, bark, run, bite, and chew through their scenes.
Efficient and scary, "Desierto" makes for entertaining viewing along the lines of 1986's "The Hitcher." This one is highly recommended for the frightening, furry villain and the striking, sand- and rock-filled setting.