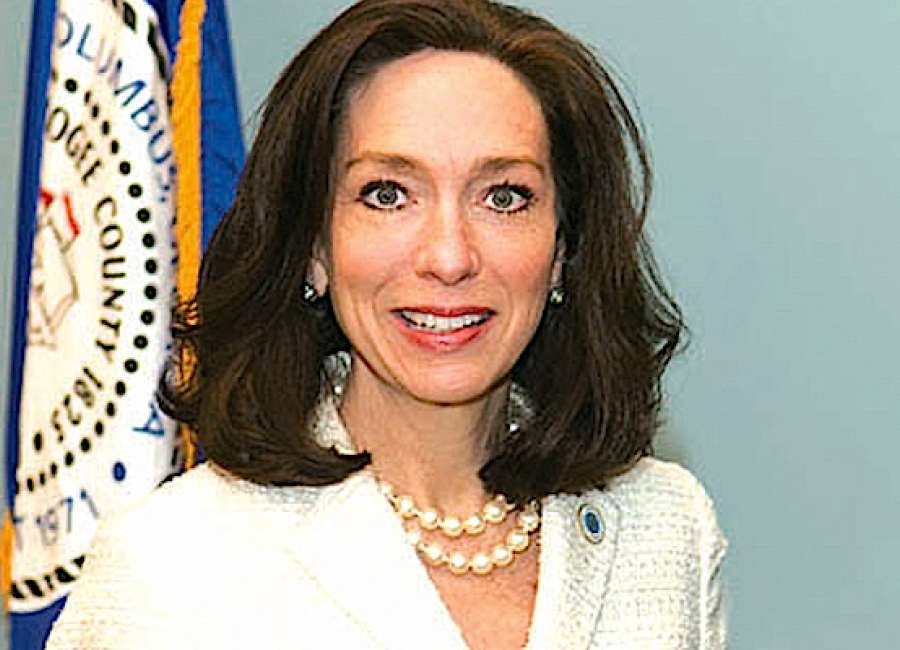 Women intent on becoming a leader at work or in their community may take some advice from Columbus Mayor Teresa Tomlinson.
"Leadership is highly individual," she said. "You must take information, digest it and make it your own. Being authentic is using your own personality. You can be your own individual, exceptional leader – use your own experiences, strengths and weaknesses."
Tomlinson was the guest speaker at the Coweta's Women of Prosperity luncheon Sept. 28 at the Newnan Country Club, where she shared her journey of politics and juggling a work/life balance.
Tomlinson made history when she was elected as the first female mayor of Columbus in 2010 with 68 percent of the vote.
In 2014, she was re-elected to a second term with 63 percent of the vote, making her the first mayor since the city's consolidation in 1971 to win re-election in a contested race. She has been named to Georgia Trend's 100 Most Influential Georgians four times, and she holds a National Security Secret Clearance with the Department of Defense.
The Columbus mayor went on to say that listening to the stories of others can help develop leadership skills. She told a story about her mother growing up in South Georgia, not graduating high school, not having a college education and how she worked in a blue-collar job for 35 years.
"She worked with such grace," Tomlinson said.
Tomlinson, an attorney by trade, spoke about breaking into politics.
"I was a lawyer for 16 years before I became mayor," she said. "I feel I was hired by accident because you had to achieve some sort of professional acclaim to be in the firm. The firm worked with very complex litigation."
Tomlinson said she was the only woman in the firm and was given cases that had potential just to see how she would do. She credits the challenging work with helping her build confidence, and talked about a specific case she handled in 2008.
"Everyone in the courtroom was my father's age," she said. "I gathered my thoughts in the restroom, and I stared into the mirror, and I said, 'I'm a reasonable person. I've worked as hard as I possibly can work to understand all of these issues. I've listened to everything they've had to say and thoughtfully considered their position, and I just want to justice to be done, whatever that is.' Action is what you do in the face of fear.
"If you're being reasonable and worked as hard as possible for whatever the challenge is in front of you and respected other people who have contrary views and if your motives are pure, you're not there to forward your agenda, but to allow everyone's needs to be served, it bolsters you with this justifiable confidence because you're being used as a tool to do a good deed. You can do anything despite the turbulent waters around you."
Tomlinson said she decided to run for office because she felt the city needed new leadership, but she was initially discouraged to run for government because some people told her men didn't like her.
"My strong family contributes to my leadership," she said. "With the unconditional love, you can go a little further out on the limb somehow. If your home base is secure, it makes risks not so risky after all. Also, when women come up to me and tell me they worked in a factory or worked as other positions so I could be here, it really encourages me. Women plowed the field so we could be here. Even when supporters come up to me and tell me they're praying for me helps as well."
Since taking office, Tomlinson has collaborated with the city council and stakeholders to reform the city's pension plan, saving taxpayers $27 million over 15 years while protecting the retirement benefits of Columbus' employees. She reformed the city's employee healthcare system, saving taxpayers $4.5 million annually, saving 120 employee jobs, and instituting an employee health and wellness clinic to lessen future city healthcare costs.  
She is also an advocate for a high-speed rail system that would travel from Columbus to Atlanta in 61 minutes, with a stop in Newnan. Tomlinson said the rail system would not be connected with the rail lines that carry freight, and is still in the planning phases. It is not expected to be complete for 15 or 20 years.
Tomlinson said she eventually plans to return to practicing law.