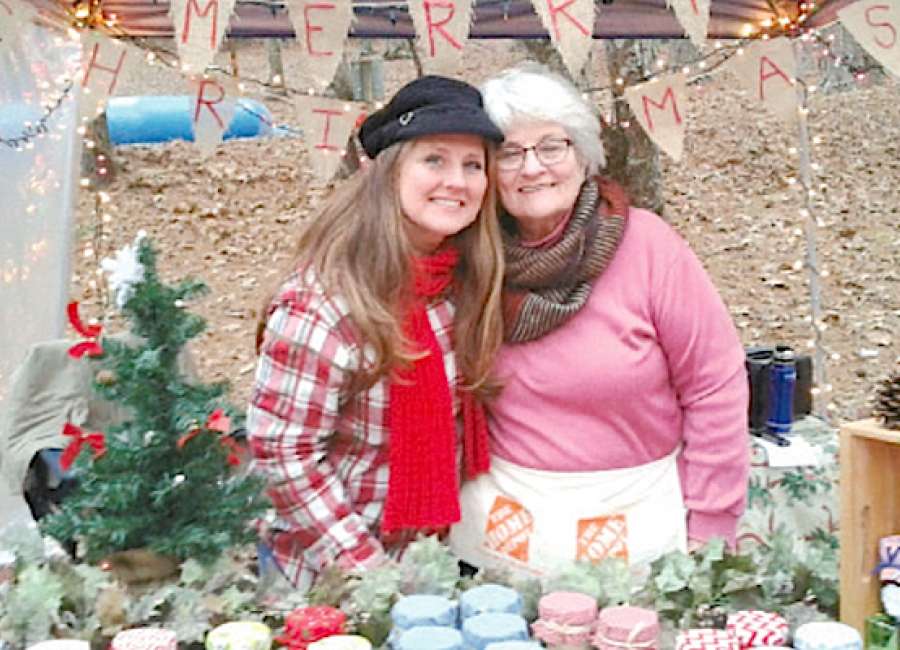 Humans have long employed a variety of methods of preserving food for extended periods of time, often in an effort to avoid wasting the fruits, vegetables and meats left uneaten. Nomadic men also sought ways to preserve food for travel and through colder seasons when essential items were less prevalent. 
According to History (history.com/The History Channel), canning and preserving fresh foods did not become a general practice until 1803 when a young, French chef, Nicolas Appert began to study the endeavor using champagne bottles. 
Canned and preserved foods became essential in the 19th century when feeding soldiers in the Crimean War, U.S. Civil War and for explorers and colonists, according to the website.
Today canning food is popular for a variety of reasons including a public awareness of the possible overuse of chemical preservatives, a reduction in the waste created by purchasing other canned food items and, simply, the preference of homemade or homegrown foods.
"You don't have to worry about preservatives when canning at home and it saves money," Newnan resident and long-time canner Sara Moore said. "But, for me canning is all about family."
Moore said her mother, one of 12 children, was taught to keep up the family garden along with her brothers and sisters. Canning, Moore said, was essential.
"Growing and then preserving the vegetables was really how they fed their family," Moore explained. "When the cooler months approached, they had to take the food they had and make it last."
In addition to the money-saving and practical aspects of preserving foods, many canners consider the practice an art and are passionate about what and how their homegrown items are preserved.
"Growing up, my mother and I entered preserves into county fairs and sold canned goods at a variety of venues," Moore said. 
The Moore family even developed a unique blend of fruits to create Muscagrape Jelly, a favorite local preserve. 
According to the family story which is handed out to curious guests at local venues, "MaMa Kelley," Moore's mother, makes the jelly with secret ingredients that include homegrown muscadine grapes. 
Moore noted that several local business owners purchase the jelly simply to offer the tasty jam to customers as incentive to remember them.
"When she makes something, she really puts her heart into it," Moore said of Mama Kelley. "We still can together every chance we get. 
Moore noted that she believes her mother continues to grow and can fruits and vegetables in order to "take care" of her children, friends and neighbors, the way she has most of her life.
"The process of canning still makes her so happy and each jar is made with that care and happiness," Moore added. "It's love in a mason jar."
•••
Strawberry Jam
Recipe found at www.simplycanning.com
You will need:
• waterbath canner
• pint canning jars

• canning lids and rings

• jar lifter and canning funnel

• bowls

• large pot

• large spoons

• towels and dish cloths

• sharp knife

• strawberry corer

• potato masher

Ingredients:

• 2 quarts crushed strawberries

• 6 cups sugar

Start by preparing jars, and get water in your canner heating. You want your canner hot but not boiling when your jars are ready to process. 
Procedure:
Place a spoon in the freezer, you'll use this later.
Wash and core strawberries and remove any bruised portions. I use a strawberry corer (actually it is technically a tomato corer but it works perfectly for strawberries)
Place strawberries in a large pot. Crush with a potato masher to get the juices flowing.
Add sugar and heat while stirring constantly.
When sugar is dissolved, bring to a boil. Boil rapidly until it thickens and reaches a jelling point. This may take 35-40 minutes. Stir frequently! Once it has started to thicken you will need to just stand there and continue stirring.
Take your cold spoon and scoop up a bit of jam. The jam will cool quickly and you can tilt the spoon to see if it has thickened or jelled. It should be thick as it drops off the spoon. This is referred to as 'sheeting'. If it is runny, just cook a bit longer.
Another much easier way to tell if your jam is ready is by measuring temperature. First you'll need to figure out the jelling point for your elevation.
Determine the boiling point temperature by holding a candy thermometer in boiling water.
Add 8 degrees. This is your jelling point.
When you are cooking your jam, place the candy thermometer right in the pot. When jam has reached your jelling point, it is done. Remove the pot from the heat and continue with your recipe.
When jam has thickened skim off any foam with a large spoon. Another option is to add 1/4 tsp butter to your pot when you start cooking. This helps keep the foaming down. 
Let your kids dip bread or crackers in the foam.... yum, a great snack and treat if they have been helping you.
Process:
• Fill hot jars with hot jam leaving 1/4 inch head space.
Processing time:
1/2 pints or pints process for 10 minutes if you are below 6000 ft elevation.
15 minutes if you are above 6000 ft elevation.
Cutline: Newnan resident Sara Moore often joins her mother in the canning process and at booths, offering the preserves at local venues and annual fairs and festivals. Sara describes her mother's canning passion as an honored family tradition and said the preserves are like "love in a mason jar."