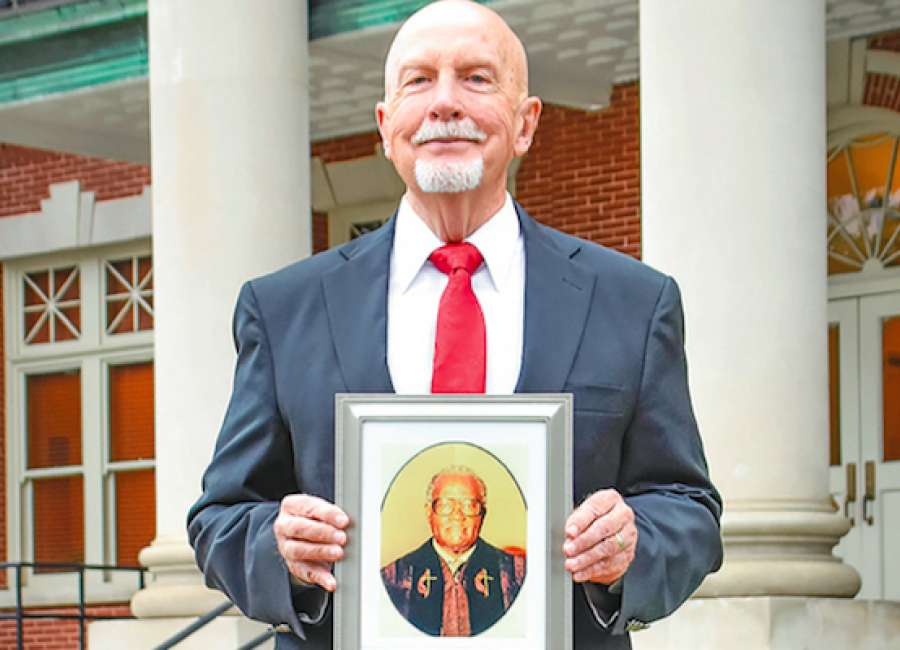 A year filled with racial tensions in many parts of the country prompts recollection of a time 15 years ago today in which the country came together in response to terrorists' attacks and the threat of more terrorism.
As images of jetliners used as weapons played out on national television, Cowetans joined Americans everywhere in an outpouring of support for the first responders who did not hesitate to give their lives trying to save others. The emotions of what followed the Sept. 11, 2001 attacks served as a powerful magnet, bringing people of all sectors of the local community together in powerful ways that still linger in the memory of Coweta leaders.
Over the days immediately after the attacks, American flags popped up everywhere, choruses of "America the Beautiful" sprang forth spontaneously at gatherings, and people in uniform often found someone else picking up the check for their meals or drinks.
A decade and a half later, that spirit of cooperation and togetherness shows signs of strain in many parts of the country, but the dramatic moments that forged ties then in Coweta have the power to do so again in the face of new trials, local leaders say.
On Sept. 11, 2001, Gene Tyre, then pastor at First Baptist Church, was sitting in his office when his wife called. She asked him if he was watching the television, and he immediately tuned in.
Like the rest of the world, as he watched the events unfold, it became clear that America was under attack.
Tyre knew it was a time for the community to come together in the wake of the fear, anger and anxiety. He immediately got on the phone and began calling clergy members of different faiths around town and scheduled a service in the sanctuary that evening.
"The idea was to unify for a common cause," he recalled. "We wanted to pray and share support for one another in a time of great suffering as we were so addled by the loss of life that day."
One of Tyre's closest colleagues, Dr. R.W. Sutton, was invited to partake in the service, but because ongoing health issues, was forced to bow out that evening.
Tyre and Sutton were good friends, but hailed from different backgrounds. Sutton, a retired pastor, was a prominent and well-loved member of the African-American community in Newnan.
The two men of God had worked together in the past in an effort to strengthen the quality of life in the community for all races.
"Our mission was to bring people of diversity together," Tyre said. "Before the terminology was introduced, we were ensuring that Coweta Lives Matter. It was a very important part of who were are and what we did."
That evening at First Baptist Church, over a thousand people filled the sanctuary. As anticipated, clergy from churches across Coweta showed up in a unifying display. As Tyre took to the pulpit to welcome the congregation, the doors to the church swung open and Sutton appeared.
"It's as real to me now as it was 15 years ago," Tyre recalled.
Though he was ailing, Sutton walked down the long aisle to the front pew with the aid of a walker. When it came time for a benediction, he delivered one of the most powerful prayers Tyre had ever heard.
"It was a message of unity and love to all those in our community – that from the ashes of the buildings would arise life and hope."
The message of unity was prevalent throughout the service that evening. Dr. Harry Barrow of Newnan Presbyterian Church said the image of people clutching each other as they came out of the smoke from the collapsed World Trade Center towers stuck in his mind.
"You couldn't tell if they were black, white, male or female," he said. "They were just comrades."
Across Coweta County and the rest of the nation, the aftermath of 9/11 produced an outpouring of support for public safety. Norma Haynes, chairwoman of the Newnan-Coweta Public Safety Foundation, recalls the multitude of American flags being seen around town and a sense of unity among all citizens.
"People had really come together after 9/11," she recalled. "But after what seemed like maybe six months, it slowly began to dissipate. It wasn't that long ago, but I no longer see the patriotism and unity that was exhibited during the period immediately following 9/11. People got complacent again."
Sitting and praying together as a community that night, it became abundantly clear to Tyre: The things that unite us are far greater and more powerful than the things that divide us.
Sutton passed away the following year, but his message of unity and legacy of working to bridge the gap between races in the community still resonates with Tyre. After a summer filled with racial unrest across the nation, the need for unity and communication is as clear as ever.
Bernice Sutton, Rev. Sutton's older daughter, stressed her father's dedication to love and keeping the lines of communication open.
"You can always find a way to move on if you can talk," she said. "You can't have hate in your heart and express something comfortably. If you can talk about a situation, you're not as bad off as you thought."
She believes that her father would be distressed by the current situation in  the country.
"This nation seems sick, and it needs to heal," she said. "If you can learn to love, it covers a multitude of sin. I wish he was here to help us along."
On social media, many argue the "all lives matter" moniker is somehow dismissive of the African-American community and the challenges they face in regards to fair play in the world of law enforcement.
Tyre believes it's not an "either or" scenario.
"There needs to be a respect for public safety, for those who give of themselves, and, at the same time, it's not the community versus public safety," he said. "It's all of us working together to improve the quality of life."
As the population continues to grow in Coweta, Tyre believes becoming more open and engaging is something that must be practiced.
"As we become a more diverse population, that diversity does not mean weakness or fear," he said. "Diversity can mean strength and hope."
For Tyre, only communication and respect can help develop meaningful relationships between races.
"Newnan is a great community, but I think we need to work on the fact that all lives matter," Tyre said. "We should continue to give of ourselves that all people are respected as children of God. We should give of ourselves to make sure that the walls that separate us are torn down."
****
Clay Neely: clay@newnan.com, @clayneely