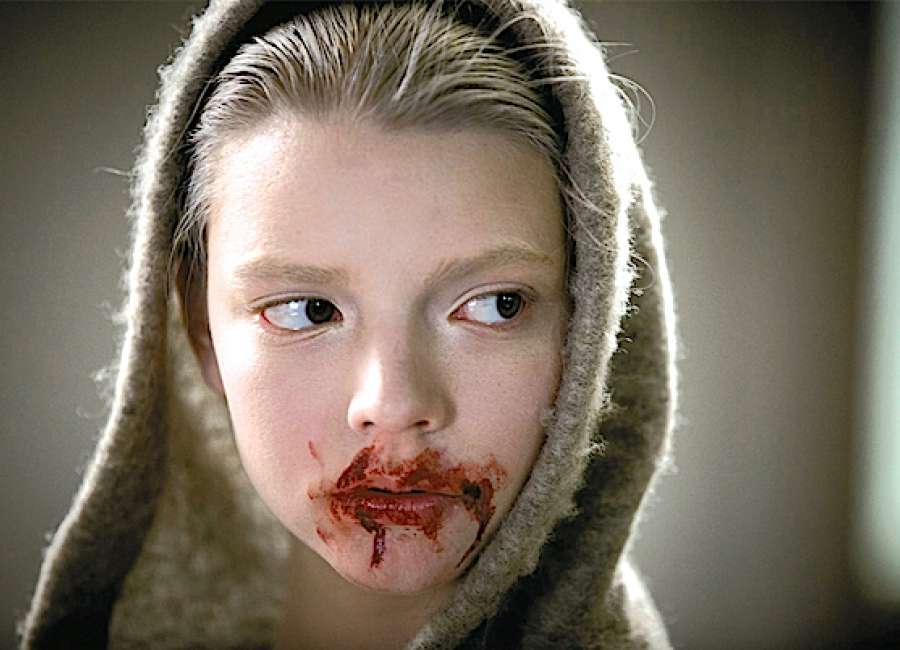 – By Jonathan W. Hickman, Special to The Newnan Times-Herald

With a killer cast and a producing team that has been responsible for some of the biggest and most important science fiction films in history, "Morgan" marks the feature debut of Luke Scott, director Ridley Scott's son. And while the film does have visual flair that will remind viewers of the Scott's father's work, the narrative fails to elevate above routine horror/thriller material.

In "Morgan," a corporate risk management consultant named Lee Weathers (Kate Mara) is sent to an isolated research facility to investigate and assess the potential dangers of an artificially created being. Grown in a hidden lab, scientists have brought to life Morgan, a translucent-skinned creature that resembles a teenish girl. Morgan grew at an alarming rate, but her level of maturation lagged. It sure didn't help that the eclectic team of doctors are socially stunted themselves, transferring their neuroses onto their creation.
And because Morgan brutally attacked a member of the research team, it is up to Weathers to decide if shutting the project down is in corporate's best interest. This means that Morgan's existence might have to be terminated.
In an early conversation with Dr. Lui Cheng (Michelle Yeoh), Weathers acknowledges that this is not the first time this experiment has been attempted. And the last time things did not turn out well. One imagines in that circumstance the artificially created being also turned on its creators.
Clearly aiming higher than a run-of-the-mill thriller with science fiction and horror elements, "Morgan" just can't achieve the lofty art-house heights of last year's excellent Alex Garland film "Ex Machina." And that's a real pity, "Morgan" sports a cast of incredibly talented and recognized faces including Paul Giamatti, Toby Jones, and Rose Leslie (of HBO's "Game of Thrones").
But unfortunately, the fine actors are given little to do. Giamatti does get to chew the scenery in one tense scene, but the rest of the cast only participate in dull expositions—often round table type discussions. It's as if the budget influenced the narrative and the bulk of the cast only worked a day here and there, limiting what could be done with them.
Appearing once again bruised and beaten and this time adorned with an eyepatch is Jennifer Jason Leigh, who took quite a beating last year in Tarantino's "The Hateful Eight" on her way to an Oscar nomination. She is sadly underused. I wanted to see more of her, which was really frustrating. Something more meaningful should have been done with this level of talent.
Elegantly lensed and oozing with unwarranted self-importance, "Morgan" attempts to be clever by surprising us with unexpected violence and plot twists. But instead of being startling, it ultimately feels overly familiar falling into old tropes (like fist fights and jump scares) that exploit the cast to attract the horror market often seen on VOD or television. This makes "Morgan" a wasted opportunity.