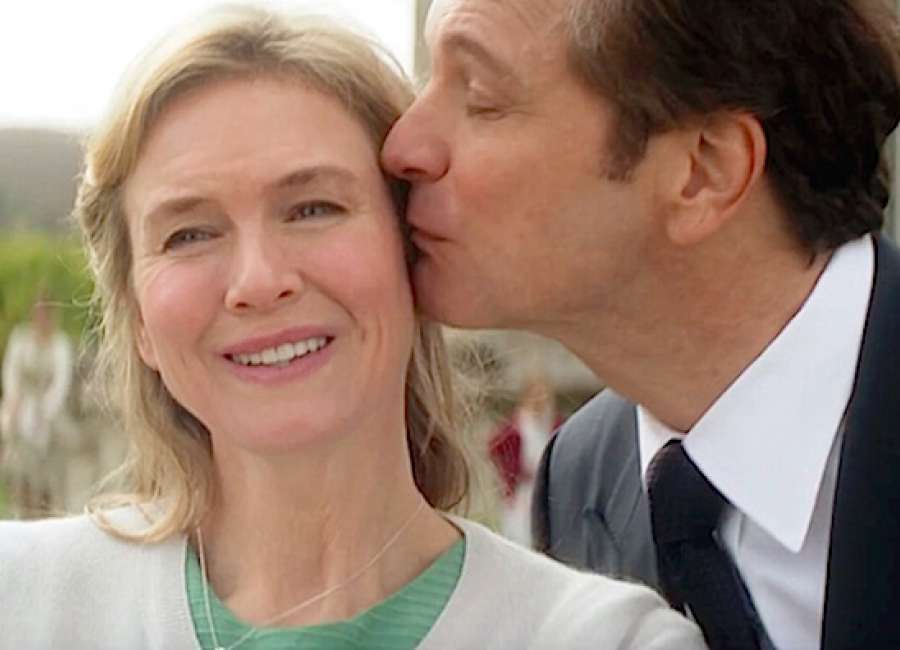 – By Jonathan W. Hickman, special to The Newnan Times-Herald
The long-gestating third in the "Jones" series is a cartoonish sitcom. But it works when Mr. Darcy and Bridget dance around the elephant in the franchise—can't these two ultimately embrace their undying love for one another?
"Bridget Jones's Baby" opens on Bridget's 43rd birthday. Yes, the title does contain a grammatical error. Bridget (Renée Zellweger) is alone and assures us that she's happy. Having slimmed down through a combination of bird-like consumption and spin classes, she has resigned herself to a life as a spinster (her words, ladies). Her career in television is going strong as she works as a producer for a nightly news show. But when she sees her beloved Mark Darcy (Colin Firth) at a funeral, the old feelings overtake her. Depressed and feeling ever so sorry for her adorable self, Bridget climbs into a white wine bottle and decides to go on a girls' weekend to a music festival. This is where she meets the handsome Jack (Patrick Dempsey) and has one night of passion. Later on, at another event, Bridget hooks up with Mr. Darcy. And when she becomes pregnant, Bridget has no idea which man is the father.
The jokey vibe of the previous films has been turned up to preposterous levels. And Bridget might be older, but she is still that clueless bewitching gal that beguiles men of all stripes. But as a reboot for the franchise, this film fails to reignite the old magic. Still, by milking the ridiculous out of nearly every scene, director Sharon Maguire, who gave us the original "Jones" adaptation, succeeds in charming the core audience. Bridget Jones has a baby with predictably chuckle-inducing results.