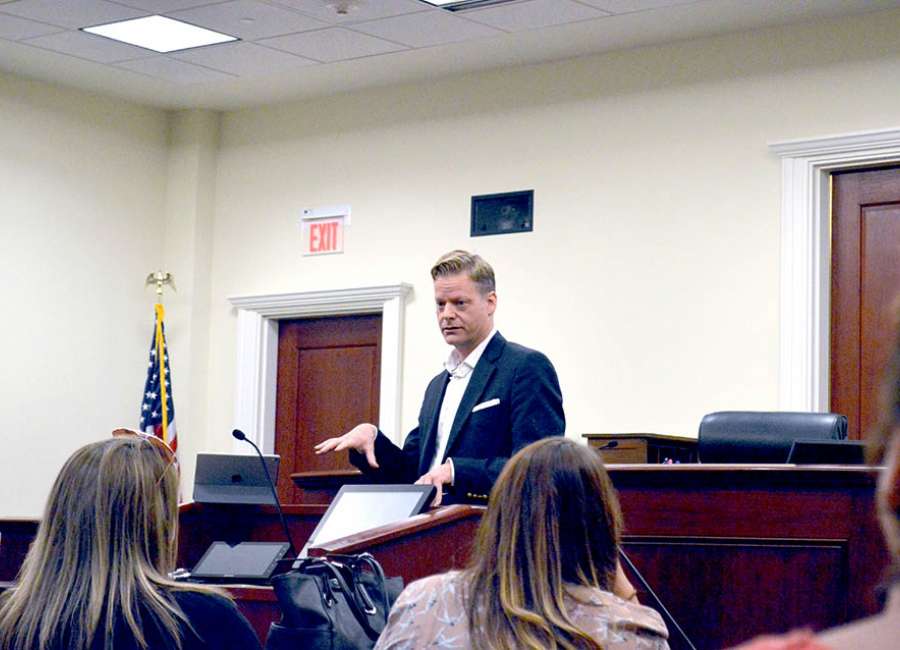 Coweta County will soon have another "accountability court."

But the new court will be a bit different from the existing ones – Drug, DUI, and Veteran's Court.
Coweta's Family Dependency Treatment Court will help families whose children are in the custody of the Division of Family and Children Services make the changes they need to get their children back and be better parents.
"We thought it would be a good idea to combine what we do in drug court with what we do in juvenile court. So we've created a hybrid court," said Coweta Juvenile Court Judge Joe Wyant, who also serves as the judge for drug court. "Everything is going to be under one roof – everything that the parent needs to do."
When a child "comes into care" of the state, a plan is developed. The parents then work on that plan to get their children back.
"We are going to be able to help these families work their case plans and become more successful in all aspects of their life," said Jennifer Barnett, who oversees the accountability courts.
"We'll help them get stable and clean if they're dealing with addiction issues," Barnett said.
If the parents have a drug problem, they'll be drug tested three times a week.
If parents have mental health issues "we'll help them find some stability and help them get back in schools and get better jobs, help them learn how to take care of their families and their homes," Barnett said. They'll help them along the way, rather than just telling the parents what they need to do, she said.
The program will be individualized based on each family's circumstances, Barnett said.
"We'll assess what their needs are and be able to guide their treatment programs."
Then, the court helps the families get the services they need, such as job training, help with housing, family counseling, individual counseling, trauma therapy and play therapy for the children. There will be parenting classes, budgeting classes and anger management, as well as self care and stress management.
"It's everything you can think of to help these families get back together, and it's going to be under one roof," Wyant said. "If they have trouble getting here, we have transit vouchers for them to get there. There is no excuse."
Participants will have two designated case managers – one state social worker and one from the family court.
There are other family courts in Georgia, but having it all under one roof has never been done before, Wyant said. He spoke about the program Thursday to a group participating in a bus tour put on by Coweta Court Appointed Special Advocates. The tour featured stops at the local office of the Division of Family and Children Services, Piedmont Newnan Hospital, Juvenile Court and the Coweta School System central office.
Grant funding for the program was applied for last year and approved earlier this year. Many of the final contracts needed to get the program up and running are on the agenda for Tuesday's meeting of the Coweta County Board of Commissioners.
Participants will pay a minimal monthly fee, Barnett said. Some of the details are still being worked out.
Wyant said that, on average, parents who participate in such programs get their kids back 90 days sooner than those who do not.
Typically, only about 50 percent of participants complete the programs. But of those that complete them, only 15 percent of the children end up back in the state's care. And that kind of success is unheard of, Wyant said.
"So we're excited about it," he said.
Participation in the Family Dependency Treatment Court is voluntary, but those who choose to participate will sign a contract and can be sanctioned if they aren't doing what they are supposed to do, according to Wyant.
"We have a carrot-and-stick kind of philosophy," he said. "I think if you have someone with that constant oversight, like we do in drug court, they're going to be more successful."
Hopes are to have the court up and running by mid-October.
---
Sarah Fay Campbell: sarah@newnan.com
Facebook: @SarahFayCampbellNTH