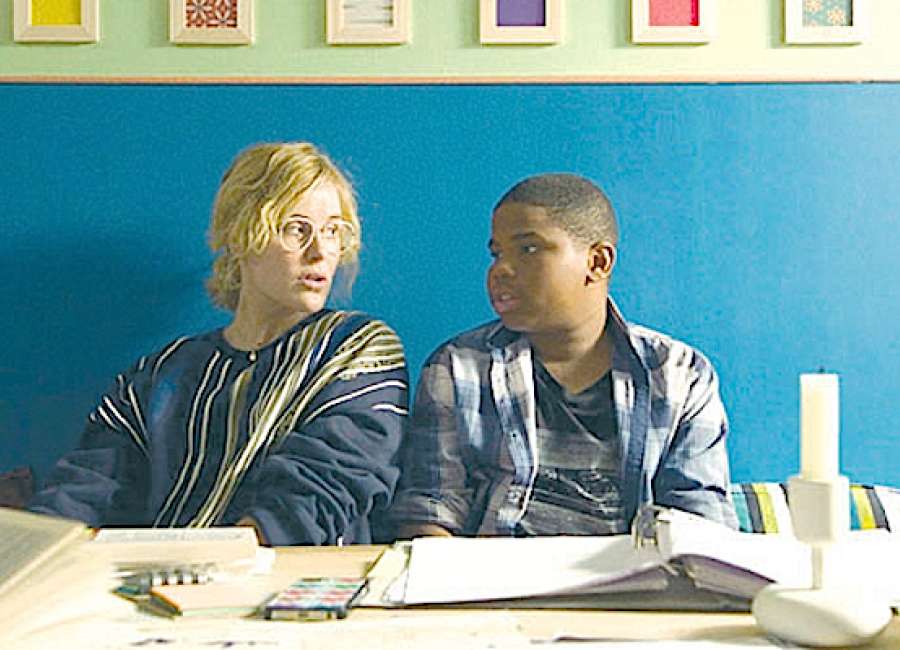 – By Jonathan W. Hickman, Special to The Newnan Times-Herald
A coming of age film about an American father and his 13-year-old son living in Germany, "Morris from America" is certainly a different take on the subject matter. It's not for 13-year-olds given certain mature elements (drug use and sexuality), but, this is a good film for folks raising 13-year-olds.

Curtis can't bring himself to remove his wedding band. His wife may have passed away, but Curtis (Craig Robinson) still holds onto his loving memory of her. And every day he's reminded how wonderful she was as he raises their son Morris (Markees Christmas). Being a parent is hard enough, but having to do it alone, while living in Germany certainly complicates things. Curtis is determined to impart upon the boy his life experiences. And this means giving Morris freedom to evolve.
A fish out of water drama, "Morris from America" makes for really unique viewing. The perspective is unlike films we've seen having the characters deal with issues of race and youth in a foreign setting. Robinson ("The Office" and great on TV's "Mr. Robot") is terrific as the father struggling with his loss and finding the right balance as a parent. And Robinson's work with Christmas is very special making you believe their relationship is genuine.
A small drama about meaningful issues, "Morris from America" is worth visiting.
•••
'Complete Unknown' is actors showcase

She used to be Jenny, but now, she's Alice. Tomorrow, she might be someone else. "Complete Unknown" is a tiny drama from director Joshua Marston, who burst onto the scene with his Sundance darling "Maria Full of Grace" back in 2004. Based on his work mostly in television since that time, he's honed his skills and made connections. It appears that he likely traded on those connections to assemble an impressive cast for such a small narrative that might be better suited for the stage.
Taking place largely over the course of one evening, we meet Tom (Michael Shannon) and his beautiful wife Ramina (Azita Ghanizada) as they prepare to celebrate Tom's birthday. Tom has an odd job that he vaguely describes as "writing emails." And complicating their relationship, Ramina will soon leave town to study the art of jewelry making. The open question is whether Tom will go with her. But the birthday party gets confusing when Alice (Rachel Weisz) shows up as Tom's friend's date. You see, years ago, Alice wasn't Alice and Tom knew her as Jenny.
Incremental and challenging, "Complete Unknown" is fascinating early on. Toying around with the idea of leaving one's present life behind and creating a completely new identity, the movie succeeds despite its mundane limitations. It is ultimately a movie that will maintain interest based on seeing great actors inhabit authentic characters.
Do you like the life you have? Can you throw that life away and start a new one? "Complete Unknown" suggests that starting fresh isn't always the right answer.