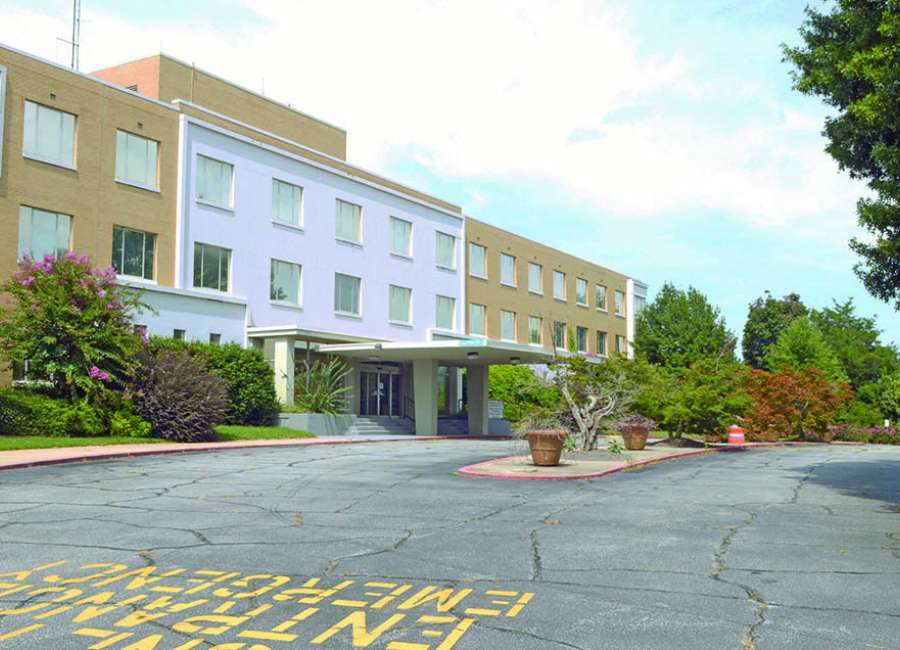 It's one step forward and two steps back for the proposed Newnan Behavioral Hospital.

The needed zoning approvals are now in place for the mental health facility, which would be located in the old Piedmont Newnan Hospital building on Hospital Road.
But objections have been filed over the OK that the state recently granted to the hospital's developers, Vest Newnan LLC/U.S. HealthVest.
Plans for the hospital can't move forward until the objections to the state's authorization have been resolved.
The project has been in works since 2013. U.S. HealthVest applied for a certificate of need, which is required for new major medical facilities in the state of Georgia. Objections were filed by Tanner Medical Center of Villa Rica, Riverwoods Behavioral Health in Clayton County, and the Crescent Pines and Anchor Hospital facilities of Southern Crescent Behavioral Health. The application was denied in December of 2013.
An appeal to the Georgia Department of Community Health was unsuccessful, but Judge Emory Palmer ordered that the certificate be granted, following a hearing in Coweta Superior Court. The appeal of his decision is now before the Georgia Court of Appeals.
While the court case was pending, earlier this year U.S. HealthVest filed another request with the state, and it was granted June 24.
However, Tanner Medical Center and Riverwoods Behavioral Health filed appeals on July 22 of the latest approval.
Tanner Medical Center has also requested a certificate of need for a 32-bed expansion of its existing psychiatric and inpatient substance-abuse program. The state approved that request approved June 24 as well. Vest Newnan appealed it on July 21.
Under Newnan's zoning regulations, a "special exception" is required for the behavioral hospital to open in the Hospital Road location. The Newnan Board of Zoning Appeals held a public hearing on the special exception request Aug. 2. The request was approved unanimously, according to city planner Dean Smith.
The Newnan Behavioral Hospital is one of five that U.S. Health Vest is currently in the process of developing.
The company is converting an old hospital in Monroe, Ga. into a 70-bed psychiatric hospital. Construction is 50 percent complete for the facility, which will serve youth, adults and seniors with "a full range of speciality programs," according to information provided by U.S. HealthVest. The hospital is expected to open in late 2016.
Construction has also begun for a 115-bed hospital in Marysville, Wash., a suburb of Seattle. The hospital is expected to open next June.
U.S. HealthVest has received approvals for a 100-bed hospital in Northbrook, Illinois, an expansion of the company's Chicago Behavioral Hospital, and for a 75-bed hospital in Thurston County, Washington.
-----
Newnan Times-Herald file photo
The city of Newnan has given approval for a behavioral health hospital at the old Piedmont Newnan building on Hospital Road, but the state's approval has been held up.