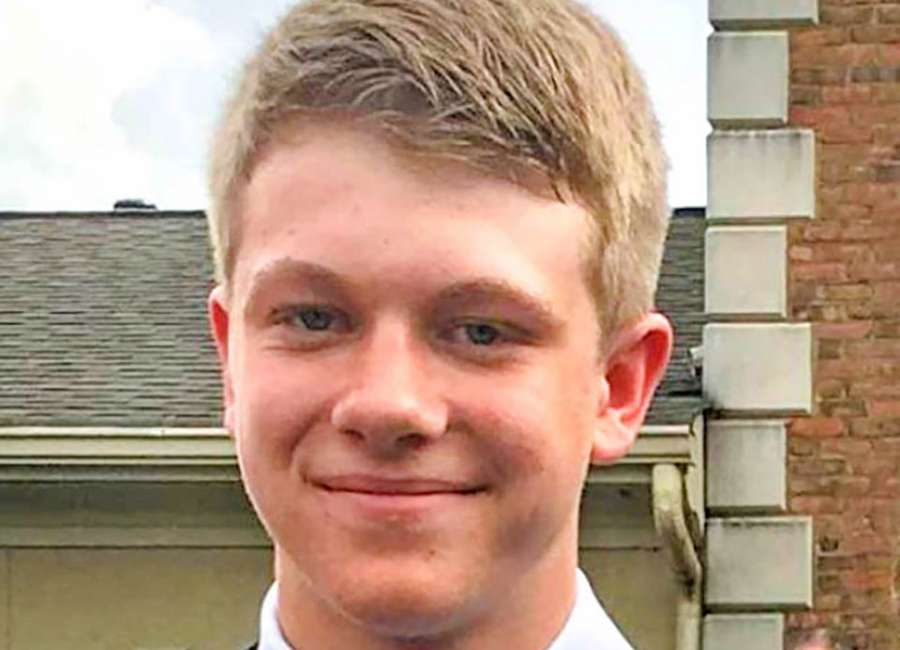 On Tuesday, the identity of a teenager killed in an auto accident over the weekend was released by the Georgia State Patrol.

Eli Holland, 17, was killed following a single-vehicle crash early Sunday morning.
According to Cpl. Chris McEntyre with the Georgia State Patrol, four teenagers, ages 16-18, were traveling east on Vaughn Road around 2:30 a.m. when the accident happened.
The four were students at Northgate High School, according to Dean Jackson, public information officer for the Coweta County School System.
Across social media, an outpouring of support for the Holland family was on display. On Twitter, the #FlyHighEli hashtag allowed friends to express their sympathies, post pictures and share their memories of Holland.
On Tuesday, close friends gathered at a makeshift memorial and vigil at the crash site. Many people had come by to leave flowers, photos, or to inscribe messages of love into the scarred trunk of the tree.
"He was always happy. We never saw him not smiling," said Rissi Rocha, fellow student at Northgate.
Eli's grandfather, Terry Holland, was grateful for the outpouring of love, support and respect from the Coweta community.
"You could go anywhere in town and someone knew him," Holland said. "Everyone loved him – just loved him."
Mary Caudill, a waitress at the Waffle House near the Northgate water tower, expressed an interest in creating a memorial collage to be displayed in the window.
The family of Holland is currently seeking donations to help cover funeral and other expenses. Donations can be made through their GoFundMe page. As of Tuesday afternoon, $6,591 of the $20,000 goal had been raised.
You can view the GoFundMe page at https://www.gofundme.com/28tqd5kk
Following a moment of silence during Tuesday's meeting of the Board of Education, Chairman Frank Farmer paid tribute to the memory of Holland.
"Our thoughts and prayers are with the family of Eli Holland," Farmer said. "And with the whole Northgate family following this tragic accident."
Authorities said the driver of the car, identified as Charles Yates, 18, lost control and ran the car off the roadway. The vehicle struck a pine tree before rotating and hitting a telephone pole where the car came to a rest, according to McEntyre.
Holland was riding in the back seat and was pronounced dead at the scene. The front seat passenger, Austin Ledbetter, 17, was taken by ambulance to Atlanta Medical Center with minor injuries.
Yates and the other backseat passenger were taken by ambulance to Grady Memorial Hospital for non-life threatening injuries. The identity of the fourth teenager, aged 16, has not been released by the State Patrol.
Blood results are pending, but McEntyre believes that alcohol and speed may have been factors in the accident. All occupants were wearing their seatbelts.
****
Clay Neely: clay@newnan.com, @clayneely