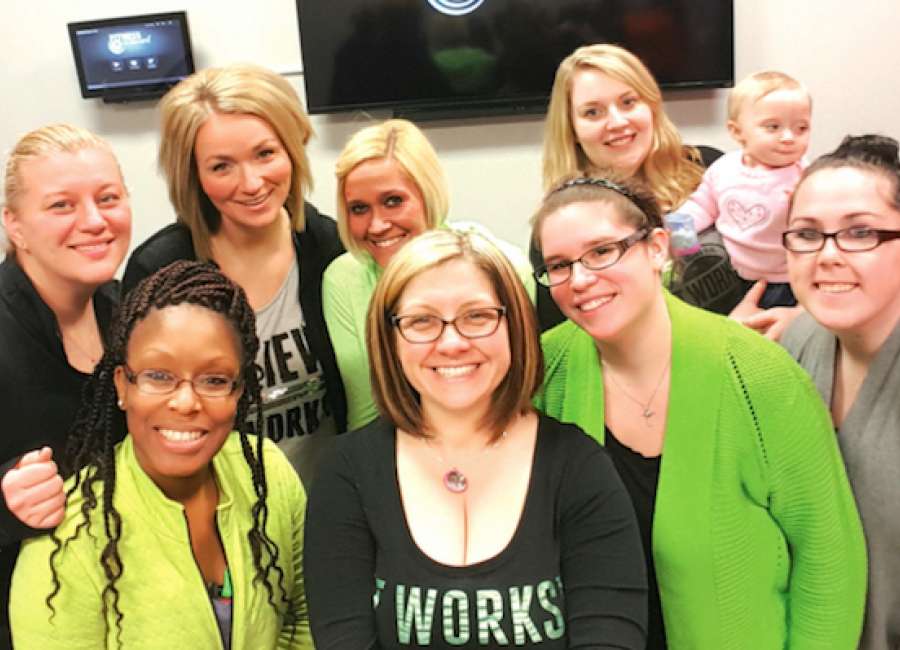 More and more people have ventured into the business world of entrepreneurship by participating in a multi-level marketing company, such as Mary Kay, Advocare or even Tupperware. The business model is become a more popular way to make extra money and build a business from home.

A company that utilizes the multi-level marketing structure compensates their sales force for generated sales, but also for the sales of their recruits, or anyone they bring into the business. Business owners can move to different tiers or levels to earn more income.
In order to start your own multi-level marketing business from home, a start-up fee is involved, which is usually used to order materials needed to be ready to properly start business, such as product and marketing materials. The fees can range from $99 and up. This business model allows someone to try entrepreneurship to see if it's a good fit for them. The business owners come from all different walks of life, ranging from a stay-home mom to someone who is employed with a full-time job, but some may be skeptical as to whether the business model really works or not.
Audrey Floyd is a local pre-k teacher and is an independent director with Thirty-One Gifts, which specializes in family and home organization products. She started with the company in September 2014.
"I had always loved the products and really was just looking for a way to make some money for the "extras" in life - my son's gymnastics lessons, family trips, and maybe some shopping for myself," Floyd said. "I wouldn't say I was skeptical at all, just nervous and I had a ton of questions. I didn't have a clue where Thirty-One would take my life, but I'm so glad I jumped on board. I never imagined I would be as successful as I am."
Floyd said she enjoys her job at Stonebridge Early Learning Center and has been teaching for six years and she doesn't see herself leaving teaching, but she also will continue her successful Thirty-One business because she enjoys helping other women.
"I didn't realize that I wanted to be a leader and recruit women to this wonderful company," she said. " It actually took me a while to become confident in that area. I didn't know that I could or that I had that type of personality. I really just wanted some extra money. But now, leading a team of nearly 30 women and being able to encourage them, it means the world to me. My team is part of my why. I love each one of the ladies that has joined me on this journey. I have been invited to our founder and CEO's farm in Ohio for a leadership retreat, I got asked to be in this season's fall catalog, and I earned the leadership incentive trip to Punta Cana for me and my husband this year. I consider it success. But mostly, I am very blessed and thankful to God for bringing Thirty-One into my life."
Floyd encourages others interested in the multi-level business model to be themselves and to make sure time is delegated on tasks that will help them reach their goals.
Danielle Bagby has been a It Works!, a company that focuses on natural health and wellness, business owner since November 2015. Bagby said she got involved with the business through a breastfeeding support group where she won a sample of the greens product from another seller.
"She met me at work to deliver my sample, and we discussed how it was all-natural and how they would boost your energy and immune system as they would help you to detoxify your body," she said. " When I talked to her about cost, I had to explain to her that financially, I was just not in a place to order. At that time, she talked to me about trying the products while making a little extra money. At first I don't think I was necessarily skeptical, because I try to be open-minded, but I was not really interested in getting into another MLM. I had done one before and I just didn't think I would have time."
Bagby decided to give it a try mainly because she enjoyed the greens product. Once she realized she enjoyed the product, she saw the company's compensation plan that she liked.
"It (the compensation plan) is truly made to help people at all levels of the company see success and income," Bagby said. "Also, this MLM is easy to work into your life. I never miss a beat of my own busy schedule with two children while incorporating this.
"I have definitely made more than my money back on the starter kit. I've also been able to do extra things that I haven't been able to do before. Things that, in the past, I've had a hard time doing financially have become possible for my family and the families I get to help do the same."
The It Works! Business owner has a full-time job that she enjoys and doesn't have plans to leave at this time. Bagby added that she does have friends that have left their jobs to pursue their business full-time.
"My enroller relied solely on It Works! income for her family of four," she said. "I have personally seen this business change lives and it is incredible. This is a business of building relationships and helping people. To be successful, you have to be committed to doing those things. Talk about your products, but listen to what people need first and foremost."
Mindy Lilyquist, home business expert, said anyone interested in a multi-level marketing business should be knowledgeable to stay away from scams and to determine the right product to sell. She also encourages those interested in the business model to choose a product they like and are passionate about and to be genuine and ethical and not to make false claims.