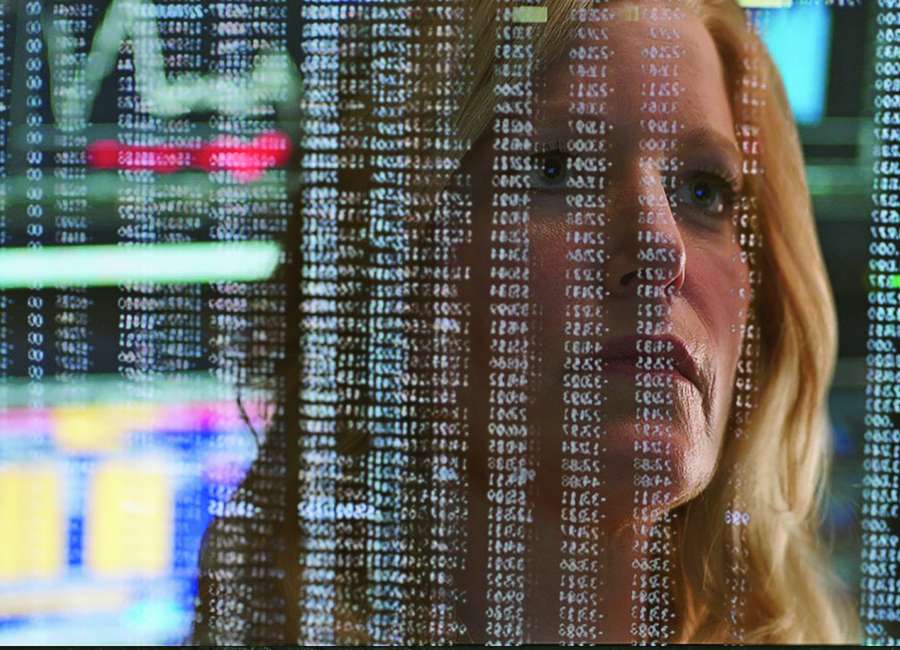 – By Jonathan W. Hickman, Special to The Newnan Times-Herald

Senior investment banker Naomi Bishop really likes money, but maybe not the way you might think. 
She likes manipulating it, making deals and seeing it grow, even if the vast majority of it doesn't end up in her pocket.
"Equity" is about what Naomi does, how she manages expectations, and how she operates. It's also, to a lesser degree, about the cost incurred in pursuing career while postponing, indefinitely, family. There are moments in "Equity" when Naomi's regret bleeds through and shakes her perfect hold on her perfect reality.
Having made a good impression at Sundance earlier this year, "Equity" is now getting a theatrical release. The story is certainly topical. On the eve of a huge public offering, an investment banker named Naomi Bishop ("Breaking Bad's" Anna Gunn) finds her job threatened when she is accused of financial corruption. But the source of the threats are hard to find as the mystery becomes intertwined with Naomi's personal life.
A much better film than the trailers indicate, "Equity" is still a bit of a slow burn. Sure, at its core, the movie is about corporate espionage and Wall Street corruption, but this isn't a fantastical adventure like, say, television's "Mr. Robot." Much of the action takes place in conference rooms where what is not said is often as important and certainly more interesting than what is explicitly revealed.
Gunn, in her first major role since the end of "Breaking Bad," is terrific as Naomi. Director Meera Menon, working from a script by Amy Fox, takes her time developing the world of financial banking and gives the gifted Gunn a chance to explore character. Still, the film feels like it would be more at home on television where the characters could be more fully realized. Gunn is so solid, however, and manages to give Naomi a sense of tragic sadness that "Equity's" exciting closing third is particularly engaging.
Lost on no one, and as the title clearly teases, is the connection to the issue of women finding their equal foothold in the business world. Obviously, given the Presidential election, this topic is on everyone's lips. Gunn, the perfect age for the role, plays Naomi in self-aware mode, hyper-sensitive to what is going on around her and knowing that her biological clock may have ticked out. 
Naomi's foil in the film is Samantha (Alysia Reiner), who went to college with Naomi and found a career path that permitted her to have children while working as a criminal prosecutor. But Samantha has regrets too and may want what Naomi has, even if what she has to do to get it is ethically questionable.
"Equity" is a bloodless corporate thriller boosted by subtle social commentary.