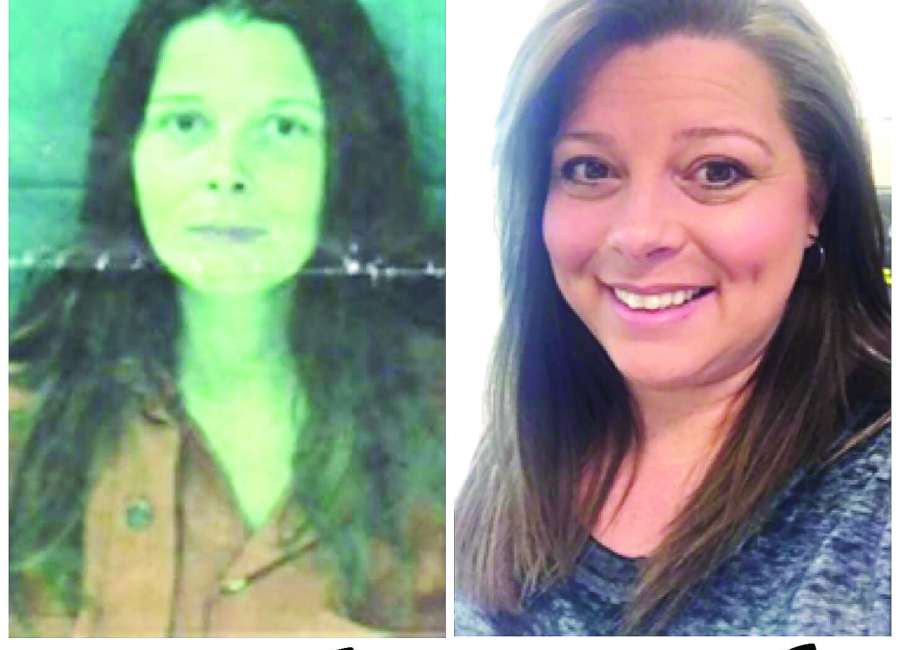 Not even once is a phrase commonly used when referring to experimentation with methamphetamine or better known as meth, a synthetic stimulant composed of many chemicals, such as lye or drain cleaner, that affects the central nervous system.

According to the Meth Project, the drug is one of the most addictive and comes in the form of white or yellow crystals or pills.
Recovered meth addict Tara Barfield struggled with drug addiction from an early age and was addicted to meth for eight years. Her 10-year sobriety date will be Aug. 15.
She shares her story to encourage other addicts.
Barfield said her experimentation with drugs began when she was 10 years old, after she came home and found her father had committed suicide.
"After that, I started looking for friendship in the wrong kind of places and hanging out with an older crowd," Barfield said. "By the time I was 12, I was sexually active with 17-year-old guys."
Barfield said she ran away at the age of 15 and began prostituting in Atlanta. Although she stayed in a mental institution for several months, she was released and began smoking marijuana and drinking alcohol, which she calls gateway drugs.
"People do marijuana because it makes you feel better, alters their thinking, mood and mind," she said. "I know people who think marijuana is okay, and some people lose their motivation in life and their goals, which is not always the case. It just depends on the person. You get used to it and look for more of a high."
Barfield ended up pregnant in high school and got married. Her husband joined the military, and the new family moved to Washington State. Her marriage would soon end, and she would lose her children because of her addiction after moving back to Georgia.
She began meth while at a nightclub. She was very drunk and was offered meth by someone at the club with the impression it would help calm her drunkenness. After taking the meth, Barfield was able to drive home and clean her house and felt really good, which led her to continue using for any reason she could think of.
However, that practice landed her in jail multiple times.
"The last year of my addiction, I did meth every day," Barfield added. "I was really bad off on it and would stay up for 14 days at a time and not eat four to five days at a time. I got pregnant while using, but God protected her.
"She was born three weeks early. I remember using drugs in the bathroom during labor because I was scared to have her."
Although she had struggled for eight years with her meth addiction, what seemed like a tragedy was her breakthrough when she went to jail in August of 2006, and she would not be able to escape jail time as she had previously been able to.
"I usually would bond out or talk my way out of it and not have to stay more than two weeks," she added. "The last time I went to jail with my boyfriend, and we had a lot of new charges and warrants, and there was no getting out this time.
"While I was in there, I had to come down from the drugs. I was put in the infirmary to go through withdrawals. During that time, I realized what I was doing to myself. I was out of my kids' lives completely for eight years, but while in jail somebody shared the Lord with me. I was hopeless, broken and had burned all my bridges."
Barfield said someone gave her a Gideon Bible. From there on, her healing started, but the road would not be easy. When released, she lived with her sister but came home to $15,000 worth of owed child support, intense probation requirements and a job that she hated.
"I stayed connected to people who encouraged me," she said "Especially the Bible study group that would point me back to the Lord whenever I felt discouraged. Many times addicts like to play the victim, but you must learn to accept the truth in order to move on. One of the most uncomfortable times for me was when I was at my daughter's high school graduation. She told me I had nothing to do with her, and it was hurtful, but it was the truth."
Presently, Barfield has a great relationship with her 26-year-old daughter and her 13-year-old daughter. She is still mending her relationship with her son, who is in the army. For the past three years, Barfield has been visiting jails handing out The Life Recovery Bible, for which she has received donations from as far as Afghanistan.
"I've never had to go to a jail without those Bibles," Barfield said. "God has really provided. I speak at churches, jails and anywhere people are hopeless."
Peter Chimento, a counselor in Newnan, struggled with addiction for seven years in the 1980s.
"Testimonies do work," he said. "I always tell people about my story, and they open up more easily. They will trust the person telling the testimony more than other people."
Addiction counselor Larry Jenkins said Barfield's experience is a typical pattern for users of meth.
"It's very common for them (meth addicts) to have children," Jenkins said. "A lot of women get addicted because their friends or boyfriends or social group are using. They may also get their children taken by (the state).
"And sometimes it's very hard for women with children to get treatment because of the children. They don't want to report they have a problem, because (government social workers) will come in and take the kids. Lots of addiction goes unreported because of the risk of losing the children."
Jenkins added that Newnan used to experience a high rate of meth addiction and was one of the major hubs for meth production. Law enforcement crackdowns have lessened the effect of meth, but it's still prevalent, more among whites.