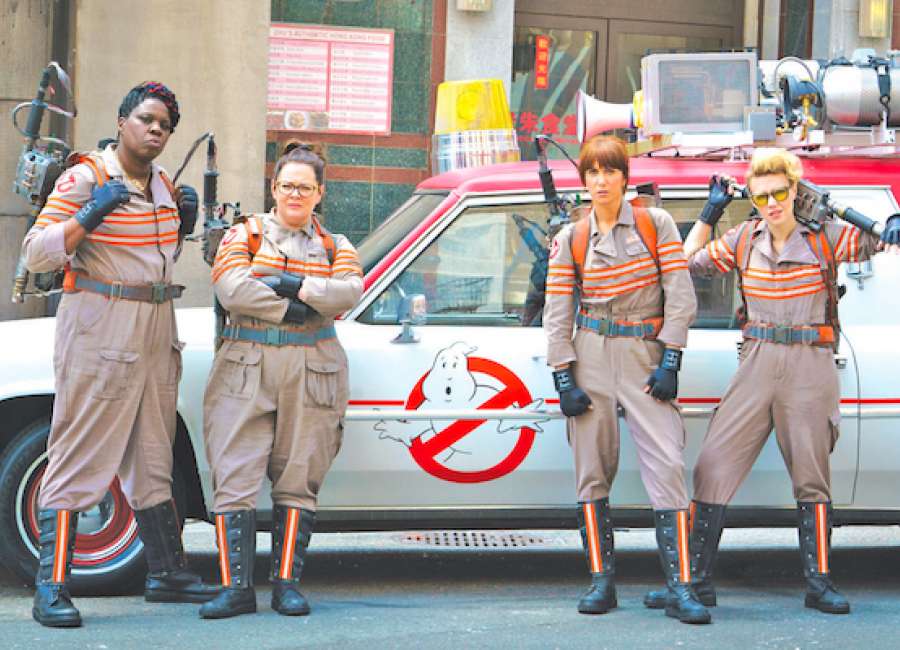 – By Jonathan W. Hickman, Special to The Newnan Times-Herald

The 2016 reboot of "Ghostbusters" is an exercise in lazy filmmaking.
Saved only by moments of humor that can be attributed to its winning cast, this unnecessary movie may cover the sizable production budget but is unlikely to spawn a new franchise. And if "Ghostbusters" dies with this iteration, it might not be a bad thing. But, heck, who would have thought that Pokemon would make such a thunderous comeback?
Instead of extending the original mythology introduced back in 1984 under the guidance of director Ivan Reitman, "Ghostbusters (2016)" takes many of the original's gags and tries to update them with a dash of nostalgia. The central permutation is a gender flip of the key players. So, the ghost boys become the ghost girls in this new age.
On the surface, the casting looks absolutely wonderful. Comic superstar actresses Melissa McCarthy and Kristen Wiig are joined by hot Saturday Night Live current cast members Kate McKinnon and Leslie Jones to form the team that won't be afraid of no ghosts. And it is solely the natural comedic charisma of this combination that makes the concoction bearable.
Fans of the source material know the score: three scientists and a layman with horse-sense form a team to battle the growing ghost population in New York City. Of course, they face many challenges, including the fact that most New Yorkers think they're crazy.
Wiig plays the straight-man academic Dr. Erin Gilbert, whose career as a professor is derailed by her interest in the supernatural. Her childhood friend is Dr. Abby Yates (Melissa McCarthy), who has partnered with the wacky Dr. Jillian Holtzmann (an over-the- top Kate McKinnon), who can instantly build gadgets capable of fighting menacing apparitions. And after encountering and facing down a scary spirit, subway worker Patty Tolan (a stereotyped Leslie Jones) forces herself into the ghost club.
Unlike the 1984 film, the new "Busters" suffer from a chemistry problem. Not only are they uncomfortable with one another, but this is not a group of ladies you'd necessarily want to hang out with. Compare Venkman, Stantz, Spengler, and Zeddmore, who, after finding fame as ghost fighters, danced the night away in some of New York's hippest clubs. These were everyman types who put in a hard day's work complete with smoke breaks and plenty of booze.
By contrast, the team in "Ghostbusters (2016)" are social pariahs to the extreme. The breezy script glosses over developing their individual personalities in favor of cutting quickly to the action. Sadly, what is initially intriguing and quirky never evolves, which makes it hard to root for them when they go to battle.
Ultimately, "Ghostbusters (2016)" is a weak parody of the original. It lacks heart and character development that managed to endear the original's characters with audiences for decades. The fault lies with the lazy writing and intentionally cheesy special effects that would rather remind us of the source material without trying to do anything fresh or different.
We do get gratuitous cameo appearances by Bill Murray (who has little more than one pointless scene) and tacked on moments with Sigourney Weaver, Dan Aykroyd, Annie Potts, and Ernie Hudson. There is a passing visual reference to the late Harold Ramis, as well. Too bad this 2016 update is a remake and not a continuation of the humorous vibe that made the original a comedy classic.