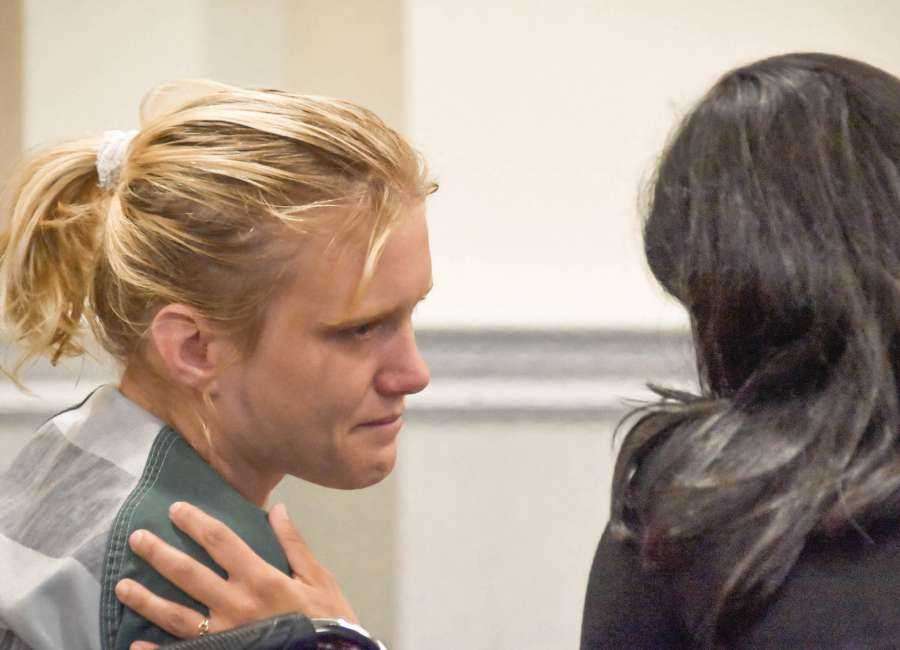 Katie Renee Pyles is awaiting arraignment in Coweta Superior Court on charges of vehicular homicide stemming from the deaths of two men killed in a crash authorities say she caused while driving drunk.

Judge Jim Stripling has found probable cause to charge Pyles with two counts of vehicular homicide for an auto accident that killed two men in June. Pyles, 31, showed up in Coweta Magistrate Court on Friday for a preliminary hearing with her court-appointed counsel, Jermario Davis and Azi Golshan.
Judge Stripling said, based on the testimony of Trooper Brian Harman, and evidence presented at the hearing, probable cause existed to charge Pyles with all six offenses.
On June 20, Pyles was traveling on Cecil Hunter Road when she allegedly ran a stop sign at the intersection of Hwy 54. Her truck collided into the side of a truck being driven by Neil Fernander.
Fernander was killed instantly, according to Harman.
According to Harman, only Pyles had an odor of alcohol at the scene of the accident. After being extricated from the truck, Pyles was placed in an ambulance where, Harman testified, that he detected a strong odor of alcohol.
Harman's testimony also revealed that, prior to being flown to Atlanta, Pyles allegedly told one EMT worker she shouldn't have been drinking and driving. She also asked "Did I hurt anyone?"
Her passenger, William Hubert Johnson, was allegedly alive when Harman arrived on scene, but later died on the way to the hospital due to the extent of his injuries.
Citing the findings of the The Georgia State Patrol Specialized Collision Reconstruction Team, Harman testified there appeared to be no braking on behalf of Pyles prior to the crash.
This wasn't the first time Harman and Pyles had crossed paths.
In April of 2015, Harman testified that Pyles was charged with driving under the influence after she refused to consent to a blood test after he pulled her over.
Following the fatal June crash, Pyles had once again refused consent for a blood test, according to Harman. However, her blood work is currently at the GBI crime lab, and results are pending.
Based on the testimony of Harman, Stripling found reasonable probable cause to charge Pyles with two counts of vehicular homicide in the first degree, along with DUI, having an open container in her vehicle, failure to yield right of way, and failure to stop at a stop sign.
A conditional bond that would have mandated Pyles report to an inpatient drug and alcohol facility within 48 hours was denied by Stripling. Pyles now waits to be arraigned in Superior Court.
****
Clay Neely: clay@newnan.com, @clayneely