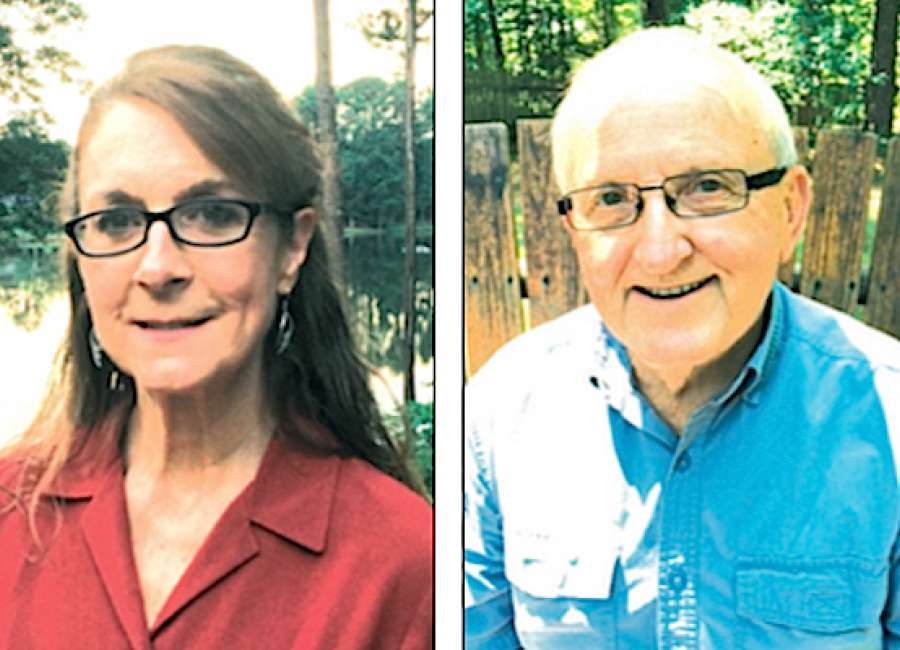 Children in the foster-care system are guaranteed at least one person fighting for them, the volunteers who become court-appointed, special advocates.

CASA volunteers are appointed by judges to watch over and advocate for abused and neglected children and to make sure children are protected and their needs are being protected in and out of the courtroom.
CASA Volunteer Coordinator Jennifer Hungerford oversees and assists the volunteers.
"We have about 60 active volunteers," said Hungerford. "I supervise half of them, and our other volunteer coordinator, Sherie Pepper, coordinates the other half."
Hungerford said the volunteers act as the extra eyes and ears for the children in foster care to make sure everything is going well in their temporary new home.
"The volunteers go out and visit the children in the homes," said Hungerford. "They also attend court dates and compose court reports and observe parent visits at the (Division of Family and Children Services) office. Case managers have so many cases under their belt, so we work with them as much as we can. Many times, if our volunteers weren't going out, we wouldn't know a lot of things about the children in these homes."
Betsy Imes has been a CASA volunteer for about six years and said the experience has been eye-opening.
"I was looking to find some volunteer work that allowed me to serve children in need plus work in the legal field, so becoming a court-appointed, special advocate was the right choice for me," she said.
Imes said that although the volunteer experience is pleasurable, sometimes it can be difficult.
"Without a doubt, the most challenging aspect of serving as a CASA volunteer is learning firsthand about the abuse and neglect these children suffer," she said. "It can become overwhelming when you work with and care for a child and see the emotional and physical pain they have.
"This is called compassion fatigue by child-welfare specialists, and most professionals in this field are affected by it at some point in their careers. Staying healthy ourselves (emotionally, mentally, physically and spiritually) is vital to continue serving these vulnerable kids."
Imes added that everyone can participate in the aid of foster children in Coweta.
"We can encourage more foster families as well as support the current ones," Imes added. "Not everyone can foster, but everyone can and really should support a foster family. Making a meal, babysitting, praying for the family or washing clothes are a few examples. We can all play an active role in helping a hurting child. By investing in our foster children, we help them attain a better quality of life, which results in more contributing citizens in our community versus repeating the generational cycle of poverty and substance abuse."
Larry Andrews has been a CASA volunteer for almost three years.
"I retired, and I used VolunteerMatch to find some volunteer opportunities," he said. "I punched in my background and interests, and it matched me with CASA. Quite frankly, I never even heard of them. I interviewed with Sherie Pepper, and the rest is history."
Andrews described CASA volunteering as a unique opportunity.
"You're advocating for a child in the foster-care system," he said. "The court looks at you as an independent opinion, and you're not working for anybody. The goal is just to make sure the child's voice is heard. Each child in the system is going to have a different road, and the ultimate goal is unite them with their families, if possible.
"CASA is important because other people may come and go; they may change foster-care placements and may have different caseworkers. Sometimes we're the only face they know they will see. I've had this one case since I started. I've grown closely with the child as he has changed placements and caseworkers. He's a teenager, but my face has been there through the whole process."
Andrews noted that it's important to remember how difficult foster care is for the child.
"I've learned a lot about how the system needs help," he added. "It's a very difficult circumstance, and I'm very interested in foster-care awareness. There's a place in my heart for the 10,000 children or so in Georgia that are in the foster-care system. I encourage anybody who has a heart for vulnerable children to consider becoming a CASA volunteer; there isn't enough of us to go around."
In 2015, CASA served 128 Coweta children, and volunteers clocked 2,320 hours and 20,000 miles.
In addition to training and a interview, volunteers must have four references and are required to undergo 12 hours of continuing education each year. Once training is completed, the volunteers are sworn in by a juvenile-court judge prior to obtaining their first case.
The next volunteer training session will be Sept. 1 to Oct. 6. Applications can be found online at www.cowetacasa.org at the volunteer tab or by visiting CASA in the Rutledge Center on 61 Hospital Rd. or by call 770-253-0046.