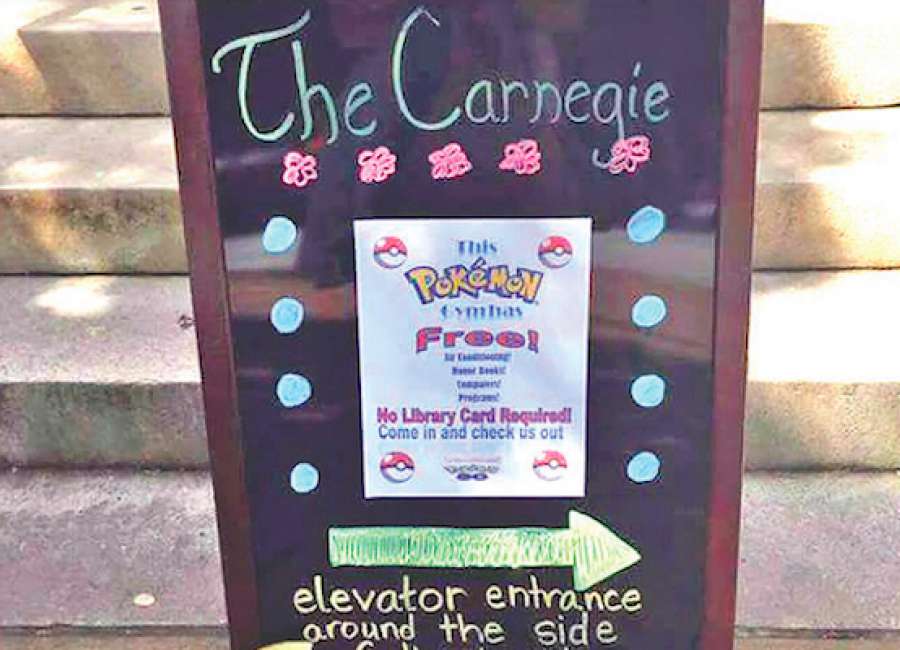 People can no longer play Pokémon Go in Newnan's cemeteries, no matter how tempting the reward for the novel cellphone game.

That's because the city council passed an ordinance Tuesday to prohibit people playing internet or cellphone games at all three city cemeteries. It's the first reported instance of a local government acting to restrict this virtual scavenger hunt that has gained international popularity since its introduction earlier this month, although both United State Holocaust Memorial Museum and Arlington National Cemetery are requesting players to avoid hunting Pokémon at their sites.
"We've had complaints of damage to a fence that is owned by private property that separates the cemetery and Charles Place," said Newnan City Manager Cleatus Phillips at Tuesday's city council meeting. "We had some complaints of blocking roadways. We had some complaints of … actively running on and across the gravesites."
Newnan Police Chief Douglas "Buster" Meadows said in the last two weeks there were 50 people in the cemetery at one time. They were cleared out, and then another large crowd came in.
"People who were trying to get into visit a grave, from the street, couldn't get … to the grave," he added.
Additionally, Newnan Council member Ray DuBose said he had received a complaint about the gaming in the cemetery.
An elderly gentleman who had been visiting the grave of his recently deceased wife, called DuBose and said he felt threatened by the young people who were there. He said that they had walked across the top of his wife's grave.
"This is an attempt … to specifically exclude gaming and internet play on cellphones and that type of activity in our cemeteries," said Newnan Mayor Keith Brady about the ordinance change. "I have no problem at all with the game of Pokémon, how they play it and where they play it … other than in our cemeteries."
According to the approved ordinance amendment, the streets and sidewalks in the cemeteries are not to be used for any recreational activity not related to cemetery purposes, such as internet or cellphone-based gaming or geocaching.
It ought to be done in a respectful way which allows the police officers who are patrolling the cemetery to say that type of activity is not allowed, Brady said of the amendment.
Newnan Mayor Pro-Tem Cynthia Jenkins suggested that they ask developers of Pokémon Go, computer game maker Nintendo, to remove the cemetery from the game.
"Then we don't have an enforcement issue," she said. "Because in all honesty, I think that this will make it even more exciting for some of the people who are trying to do this."
Phillips said there is an online way to make the request which the city has done.
"I don't know enough about the game," he said. "I don't know enough about the process, whether or not that's been successful or that there is some way for users to override that."
Council members approved the amendment in a vote of six to one, with Jenkins voting against it.