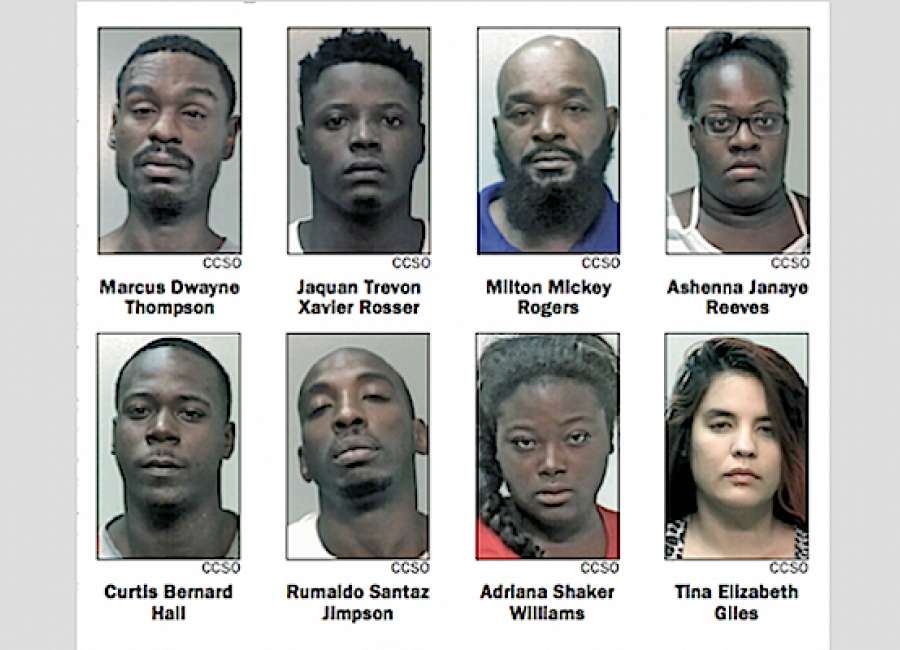 Ten people were arrested in two separate drug and prostitution sting operations across Coweta.

On Thursday, members of the Coweta County Narcotics Unit along with the Newnan Police Drug and Vice Unit, arrested five individuals in a buy-bust operation at the Red Roof Inn on Bullsboro Drive.
Investigators seized over $700 in cocaine, MDMA, marijuana and methamphetamine during the sting. Several of those arrested had outstanding warrants, according to Investigator Edwin Rivera with the Coweta County Sheriff's Office.
One individual was charged with battery after allegedly kicking and spitting in the face of a deputy while being placed in a patrol car.
That evening, investigators arrested five more individuals in a prostitution sting.
Based on knowledge that prostitution services being offered on websites like Craigslist and BackPage.com, investigators utilized fake accounts to entice people to Coweta for sex.
After establishing contact with the subjects on the phone, arrangements were made to meet in a room at a local hotel, according to Rivera.
The following were charged:
Jaquan Trevon Xavier Rosser, 18, narcotics possession with intent to distribute
Curtis Bernard Hall, 26, narcotics possession with intent to distribute, narcotics possession, marijuana possession
Rumaldo Santaz Jimpson, 34, probation violation, battery, obstruction of officers
Ashenna Janaye Reeves, 23, cocaine possession
Amanda Marie Levell, 37, foreign warrant
Milton Mickey Rogers, 51, pimping
Adriana Shaker Williams, 19, prostitution, obstruction of officers
Adair Demond Antoe, 31, driving without license
Tina Elizabeth Giles, 32, prostitution
Marcus Dwayne Thompson, 37, pimping
****
Clay Neely: clay@newnan.com, @clayneely