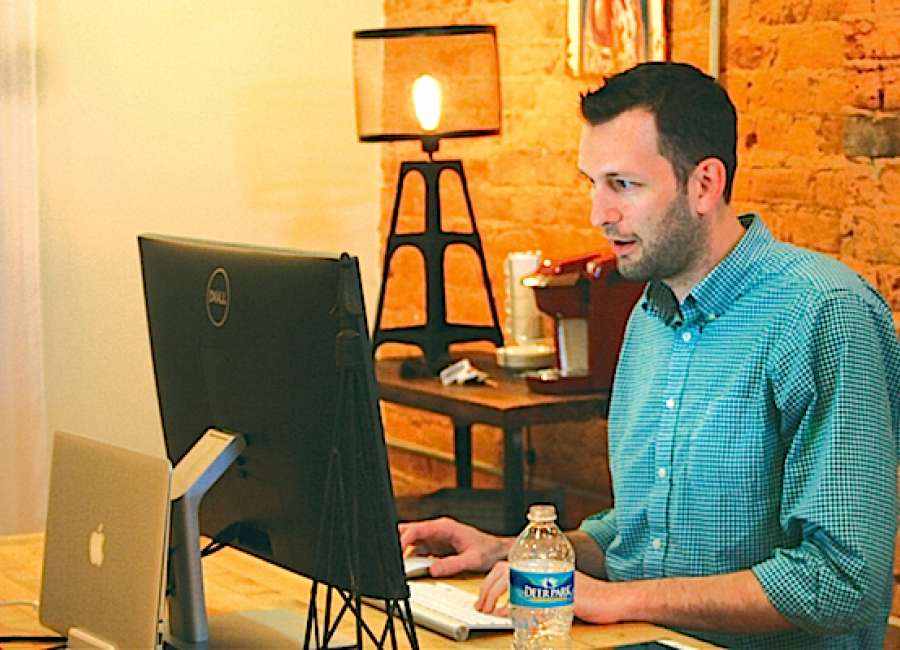 Telecommuting, or working from home, is becoming more popular in today's work world, and Newnan is following the trend.

According to the U.S. Census Bureau (2014), 5.5 percent of workers in Newnan telecommute full-time, which ranks Newnan above the national average of 4.5 percent and Georgia's state average of 4.8 percent. In 2010 the telecommuting percentage was 2.7 percent, which has grown 103.7 percent from 2010 to 2014.
According to FlexJobs, a company that specializes in helping applicants find telecommuting opportunities, Georgia has been named a top state in the U.S. for telecommuting jobs for the second year in a row.
"We wanted to see which states stand out as having the most telecommuting opportunities, and what, if anything, has changed over the last year," said Brie Reynolds, FlexJobs director of online content, in a email response. "Things like accessible high-speed internet, commuting concerns, government officials who support telecommuting, and even the likelihood for severe weather can all have an impact on how friendly a state is towards telecommuting."
Reynolds said they used their own data to determine where telecommuting jobs were most popular.
"We analyzed the job posting activity of over 40,000 companies in our database for all of 2015 to find out where companies had posted their telecommuting jobs," said Reynolds. "We were then able to rank-order each state by the number of telecommuting job listings posted in each."
"One thing people don't typically realize is that telecommuting jobs often have location requirements ; only about five percent of telecommuting jobs can be done from anywhere. For this list, we looked at companies that listed telecommuting jobs with state-specific location requirements, meaning they were actively recruiting people from specific states to fill their telecommuting jobs."
Reynolds said they conducted a recent poll, which cited fewer distractions and minimal office politics as the top reasons for working from home.
"Telecommuting is popular because it alleviates or eliminates many of the pain points people associate with work," added Reynolds. "It's not that people don't like work; they just don't like some of the stress, frustration, and annoyance that comes from working in a typical office setting."
Jonathan Melville, a local web developer, has been telecommuting since January.
"I am usually working for agencies that design a website and I will take that design and write the code that makes it work," said Melville.
Melville said he enjoys telecommuting because of the relationships he is able to form.
"It allows me to work with really interesting clients that I would not have the opportunity to work with otherwise, because I don't live where they are," added Melville. "I'm working on projects with clients in New York. I would not ever want to live in New York, but it's neat to live in small town Newnan and still work with really neat clients. I also save money on gas and I don't have the hassle of a commute every day, which a lot of people do have."
Andrea Mitchell is a local mom who started working from home as a contractor for Arise Virtual Solutions in October of last year.
"I was spending more time at work than with my kids," said Mitchell. "I pick my own schedule. I usually work during the day when school is in. Since it's the summer, I may work a little in the morning and then in the evening. I am very active with my children and in my church, so it's nice being able to participate in things at their school and at our church."
Mitchell said she is a people person and enjoys helping others.
"I work for a travel company, so I help customer book their trips," added Mitchell. "One time, I got a call from a neighbor right down the street, which was really neat. Sometimes, I do realize that I haven't seen anyone else besides my family in a few days, but I don't have to deal with the office gossip."