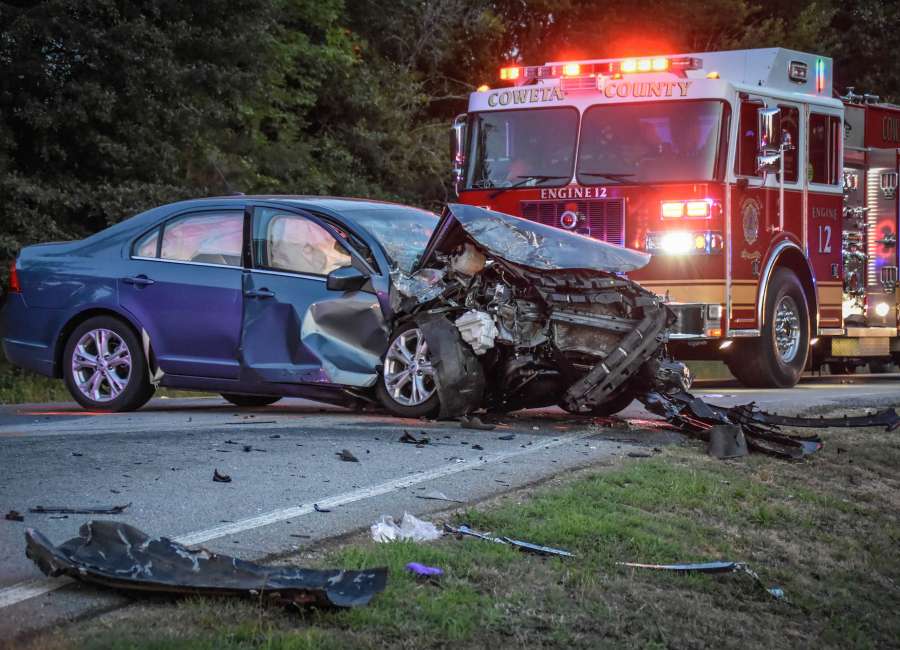 Four people were injured and an 18-year-old lost his life during a Friday evening car accident.
Around 7:40 p.m., a black Honda Accord was traveling northbound on Hwy 54 when it attempted to turn left on Fischer Road, according to Trooper John Donaldson with the Georgia State Patrol.
A Ford Fusion, traveling south on Hwy 54, struck the passenger side door of the Honda Accord, ejecting the backseat passenger and fatally injuring the front seat passenger, Donovan Kyle Evans of Sharpsburg.
The driver, Tyler Bell, was taken by air to Atlanta Medical Center for non-life threatening injuries, according to Donaldson. The backseat passenger, Megan Turner, was also flown to Atlanta Medical Center where her condition is listed as critical.
The backseat passengers of the Fusion were taken by ground to Piedmont Newnan for non-life threatening injuries. The driver and front seat passenger of the Fusion declined medical treatment.
Hwy 54 was closed for several hours and the accident remains under investigation.