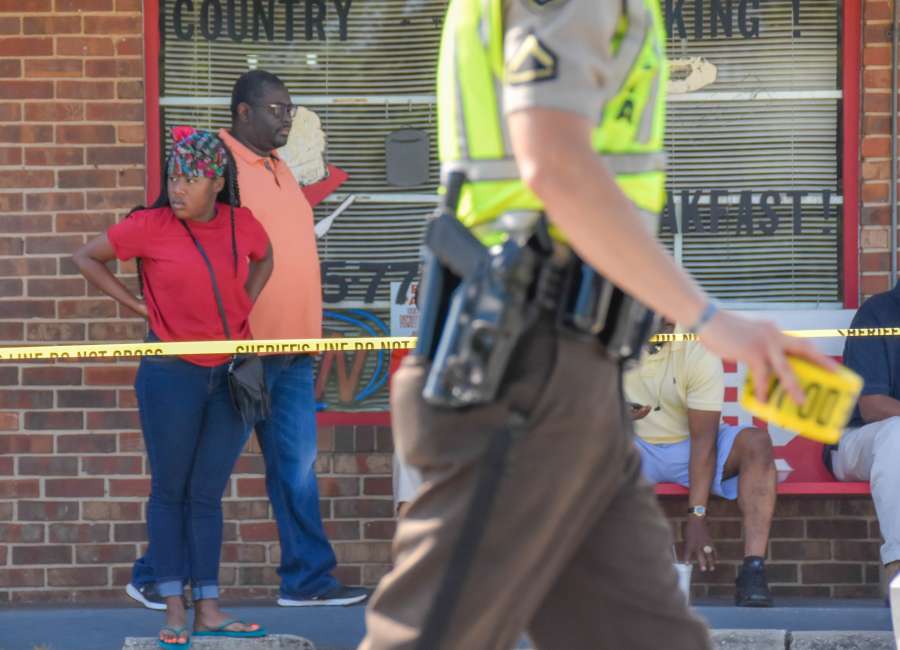 Five workers suffered injuries, some life-threatening, in a factory explosion Wednesday morning that shook buildings miles away.

At 9:15 a.m., an explosion in the Bonnell Aluminum Plant's casting operation blew a hole in the ceiling and sent molten aluminum and concrete into the sky.
One worker was airlifted to Atlanta Medical Center; three others were transported to the Piedmont Newnan Hospital, and two were treated on site, according to plant manager, Bob Gregory.
"At this time, it's too early to speculate on what caused the accident," said Gregory in a press conference Wednesday afternoon. "We are working closely with local fire officials and others to conduct a thorough investigation."
According to Capt. Craig Sherrer from the Coweta County Fire Department, the seriousness of the injuries from the explosion ranged from immediate life-threatening injuries to walking-wounded injuries.
Typically, there are around five to seven employees working in the casting area, although an approximate number couldn't be given by a company spokesman Wednesday afternoon.
Bonnell employee Kim Shropshire works in the casting department where the explosion occurred.
"It all happened so fast," said Shropshire. "Everyone was just trying to get out of there."
Emergency personnel were on the scene within minutes attending to evacuees. EMS services from Heard and Carroll County also responded to assist Newnan and Coweta County Fire departments.
The Georgia State Patrol also assisted by answering calls in both the city limits and county to provide support for public safety workers on scene at the plant.
Damage to the facility was primarily cosmetic and was not considered one requiring special procedures for hazardous materials, according to Coweta County Fire Inspector Enrico Dean.
The casting area will remain shut down until the investigation is complete. The rest of the facility, which was not impacted by the accident, will resume operations starting this morning
A structural-engineering firm has inspected the entire location and determined that the rest of the plant is structurally sound and safe to operate, according to a Bonnell spokesperson.
Bystanders quickly gathered in the parking lots of Advance Auto Parts and the Neighborhood Corner Cafe, hoping to get details regarding the victims of the blast.
Tammy Hill, owner of Tammy's Neighborhood Corner Cafe directly in front of Bonnell, said she thought a car had run into the building.
"It knocked some pictures off my wall," said Hill. "It shook the building for a good three to five seconds.
A nearby staging area was set up for employees' families trying to connect with loved ones following the explosion.
Bits of concrete and aluminum were blown a half-mile away into Temple Avenue, damaging a building at Sewell Marine and causing a small fire in a boat for sale on the lot which was easily extinguished.
"It's just a big mess – got blown everywhere," said Richard Sewell, owner of the boat dealership. "It knocked me out of my chair."
Rescue workers had left the scene by noon. In an enormous outpouring of support from the community, many individuals and local businesses provided food and water to those affected by the blast.
"Today, our community really came together to help out in a tremendous way," said Deputy Police Chief Rodney Riggs. "It was incredible to see such a display of kindness and appreciate everyone who volunteered to make a difference."
Brook Hamilton, president of Bonnell Aluminum, extended his thoughts and prayers to all of those impacted by today's event.
"Our highest priority at the moment is to ensure that our injured employees receive the care and support they need to recover from this unfortunate event."
****
Clay Neely: clay@newnan.com, @clayneely