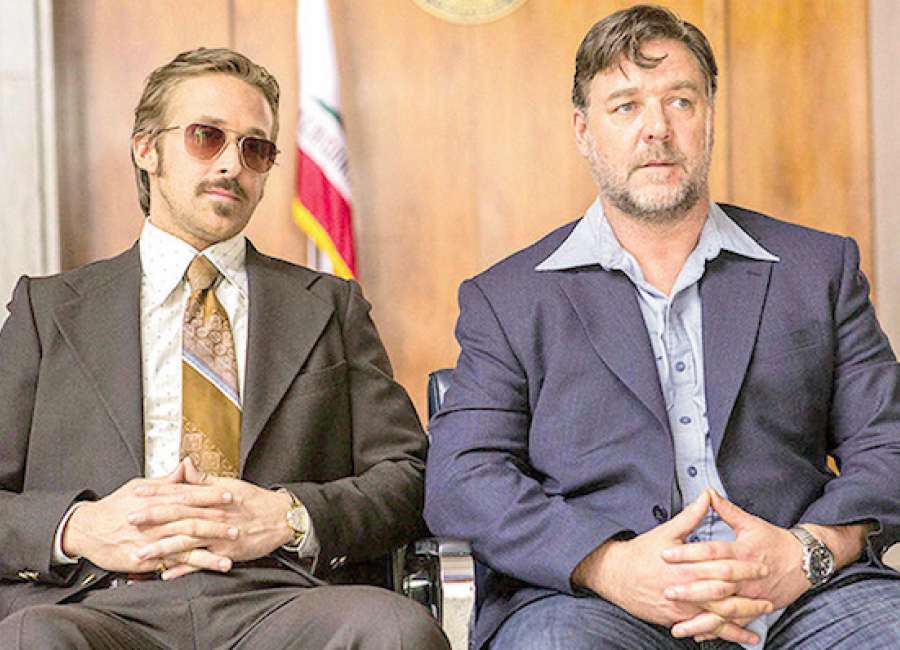 – By Jonathan W. Hickman

It is probably safe to say that "The Nice Guys" is the most fun consenting adults can legally have in a movie theater this summer.
This 1970s set detective yarn is directed by Shane Black ("Iron Man 3"), who gloriously returns to the formula that served him well in the past with his underrated "Kiss Kiss Bang Bang."

While it is not the most adult film out this weekend – that honor easily goes to Ben Wheatley's "High-Rise" – the hip and nostalgic "The Nice Guys" is comparatively the more accessible potential "date night" experience. The attractive casting matches Russell Crowe and Ryan Gosling who reluctantly become partners to investigate the death and possible murder of a porn star.
Gosling plays Holland March, an alcoholic private detective who tells his clients what they want to hear and sometimes takes advantage of them. At least he feels bad about it, which leads only to more drinking.
Crowe, who is quite beefy here, plays Jackson Healy, a violent enforcer who will break someone's arm for a few bucks. But he has aspirations to take up the detective trade, and he just might be better at investigation than arm breaking. The third wheel of their enterprise is played by Angourie Rice, March's precocious 12 year-old daughter, who may be the real brains of the operation.
Like a raunchy extended episode of "The Rockford Files," the raw and, often hilarious, "The Nice Guys" leaves open the possibility of a sequel, which would be welcomed.