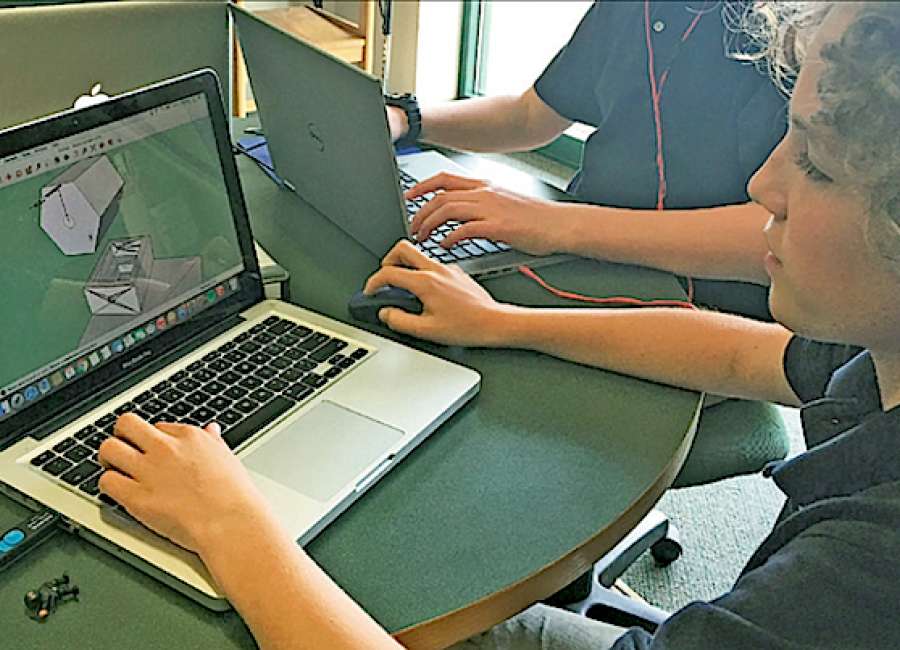 Third through eighth grade students at The Heritage School recently participated in a Global Inventors 3D Printing course for some after school STEAM activities.

STEAM is science, technology, engineering, arts, and mathematics. Heritage partnered with Level Up Village for these courses, in which students learned about 3D printing and design, as well as collaborating with partner students from one of LUV's global partner organizations in a developing country through video message exchange.
LUV is an organization that encourages children to make a difference in the world through these courses.
"We knew students would be excited to learn 3D design and printing, but we also wanted to include the global component," said Tina Abbott, teacher and director of information technology at Heritage in a press release. "That is why we chose to partner with LUV. The world is getting smaller, and it is good for our students to learn first-hand from a global peer about other cultures and customs. We have been amazed by how excited our students are to learn and collaborate with their partners. They are developing friendships with a global reach, and it is truly heartwarming to witness."
Students learned how to use a computer program to design 3D objects and then designed them and took them home.
"The students love using their creativity to design their own creations, from animals to toys to jewelry, to the flashlight," said teacher Michele King.
The students enjoyed the activities.
"I never knew anything like this program was possible - the fact that you can talk to other people halfway around the world," said student Sophie Smith.
"3D printing is the coolest thing," added student Lilly Hammond. "I never thought I could bring these things to life with plastic."
Heritage will offer Global Inventors 3D Printing again as a week-long summer camp starting the week of June 13 for rising sixth to eighth grade students and the week of June 20 for rising third to fifth graders. It is also offering two other LUV courses this summer – Global Video Game Designers and Global Storybook Engineers.