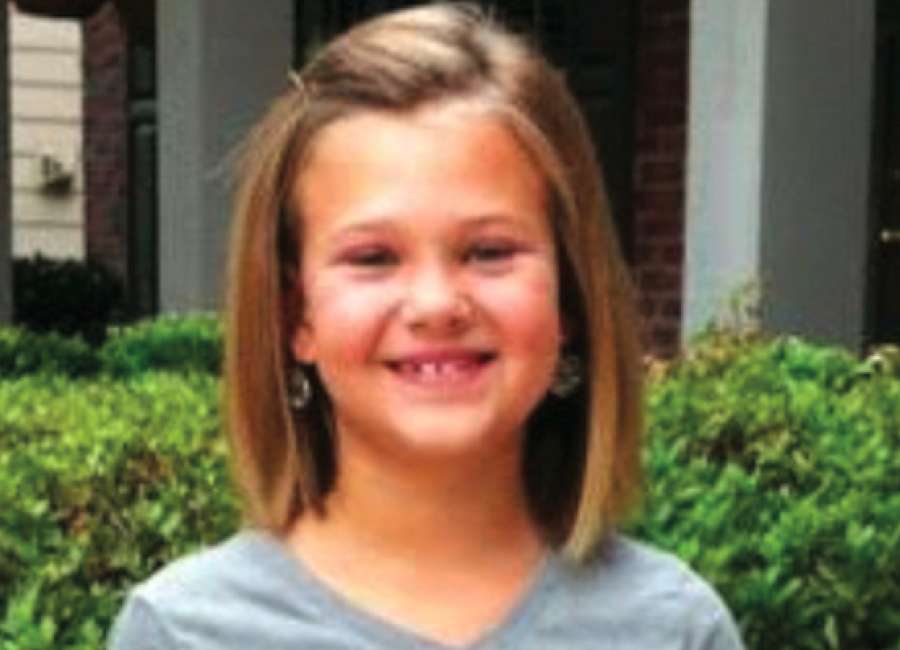 – By Haley Hendrix
Heartache has the power to do two things. It can destroy us or help us become stronger people. Natalie Bacho and her family have endured heartache in one of the most difficult ways, and they became stronger people after the loss of their beloved child, Abigail Gracen Bacho, on Christmas Day in 2012.

Mrs. Bacho, her husband, and immediate family created the Abby's Angels Foundation in August of 2013, eight months after their daughter's death.
Abby's Angels Foundation has established Abby's Closets, which provides school supplies and a place of inspiration and acceptance for students across twenty-five schools.
Beyond just the supplies and the support, an important part of the Abby's Angels Foundation is being able to speak at school assemblies and bring awareness to teenage drivers about the dangers behind the wheel.
'We will keep working on having an assembly at the high schools each year,' Mrs. Bacho said. 'Young drivers need to hear personal stories [about] lives that have been forever changed by distracted and irresponsible drivers.'
As Mrs. Bacho and her family speak at schools, they want students to remember that life should never be taken for granted.
'Life is precious and should be valued. No one is invincible. Life changes literally in seconds. This is the meaning behind our #1Life1Choice message,' Mrs. Bacho commented.
Since the creation of the Abby's Angels Foundation, there have been many significant moments for the family. Whether it was the lives touched by Abby directly, students that benefit from visiting Abby's Closets, drivers that chose to drive safely or the lives that may be saved by teen drivers taking the Fear This 4 Life driving course, they all mean so much to the Bacho family.
The Abby's Angels Foundation depends on the help from the community to continue its mission.
'Abby's Angels Foundation's work is possible because of the support of the community,' Mrs. Bacho said. 'We consider ourselves blessed to live here and to serve here. We can never express how much this support has meant to us.'
All of the proceeds and funding raised go back into the community through Abby's Closets and their teen driving program. Also, money raised allows the foundation to offer a $1,000 college scholarship for a deserving senior from each of the three public high schools in Coweta County and one for private or parochial school.
Donations to the Abby's Angels Foundation can be made directly on the Abby's Angels website, by shopping on Amazon or by buying Abby's Angels bracelets. Donations involving school supplies are also greatly appreciated. There are many ways to get involved with the Abby's Angels Foundation.
'The best way to get involved is to share Abby's life and the work of the foundation. Share how important it is to drive safely and without distraction. School clubs and organizations helping make bracelets and organizing school supplies as service projects are some of the best ways to get involved with Abby's Angels,' Mrs. Bacho explained.
Every year, the Abby's Angels Foundation has a Rainbow Run and family fun day. The Rainbow Run is held at the Coweta County Fairgrounds annually.
The Rainbow Run is held in April since April is organ donation awareness month. Abby was an organ donor and saved four lives through her donations on Christmas Day over three years ago.
Donate Life UGA was there as well and will be there next year to promote organ donation and answer questions.
'After the Rainbow Run, the day is truly all about fun, families, and friends. It's lots of fun for all ages,' Mrs. Bacho said.