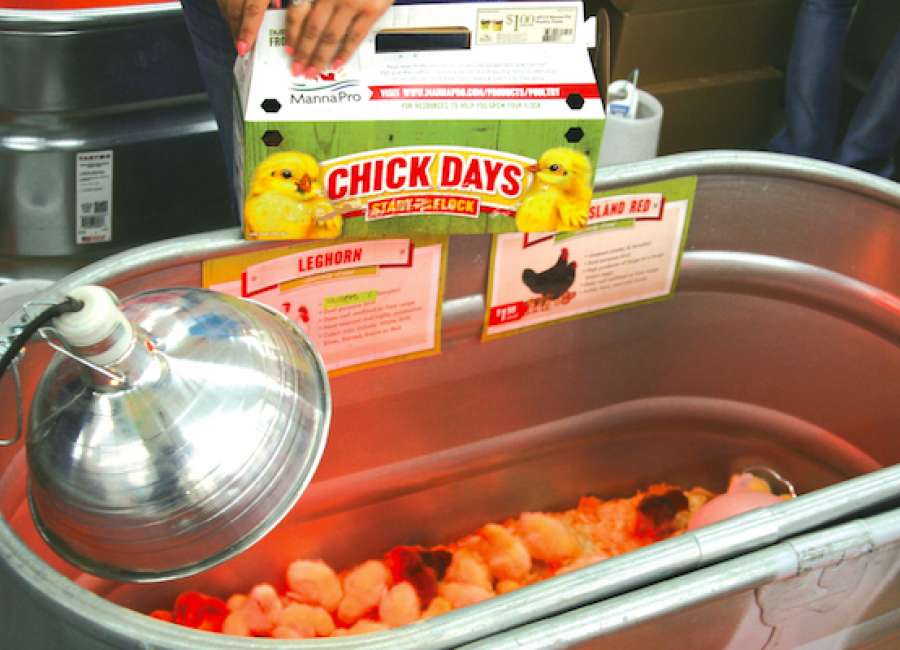 As families look to eat more natural, homegrown food, the farm-to-table trend is popping up in backyards in Newnan and Coweta.
According to the Tractor Supply Company, chickens are an essential element for the families that are embracing the backyard-to-table movement.

The Tractor Supply Company stores carry products that support a rural lifestyle, which ranges from gardening tools and supplies to animal care products and men and women's outside work clothing.
Kathy Shea Mormino, a backyard chicken contributor for Tractor Supply's Know How Central said that homegrown food and poultry is becoming more popular.
"When the hens begin producing eggs and the garden flourishes, families really begin to appreciate what their flocks can help them create in the kitchen," said Mormino in a press release. "The coop to garden to table connection is so rewarding. What often begins as a hobby quickly becomes a gratifying and healthy way of life for the entire family."
During its springtime Chick Days event, Tractor Supply will be a one-stop-resource for families who want to get started raising backyard poultry. A variety of breeds of baby chicks and ducklings are available the Newnan store, which is located at 90 Marketplace Drive.
Kelly Richards with the Newnan Tractor Supply store said the chick day event has been going on since early February.
"The chicks we are selling are for agricultural purposes," said Richards. "We do this event each spring to help anyone get started with raising their own chickens."
Richards said that many customers that come in use the chickens for meat, eggs or both.
"Raising the chickens are fairly easy," said Richards. "We get the baby chicks within 24 hours after their birth. We receive them from different hatcheries, but the chicks we have been receiving lately are from Ohio."
Richards said that different breeds of chickens mature differently.
"They're just like humans," added Richards. "You usually need a heat lamp until they're fully feathered, which depends on which breed you purchase."
Richards said she also raises her own chickens.
"My grandmother raised chickens as well," said Richards. "I use mine for meat and eggs and I slaughter and clean them. I purchased my chicks in March and they are already outside."
Local Laura Fox and her family have been raising chickens for about eight years.
"I've purchased my chickens each year from Tractor Supply, with the exception of last year," said Fox. "My kids love them and treat them as pets, which is why I just use them for eggs because my children get attached to them. The eggs are delicious and taste much better than store bought eggs."
Fox purchased some Rhode Island Red chicks.
"I have about eight chickens, which includes a rooster," said Fox. "It's so easy and it's peaceful. I spend more time watching them in action than actually taking care of them. It's also a fun, family activity. One year, one of my chicks laid eggs twice per day. We had plenty of eggs."
Anyone interested in raising chickens should check with their city and county about laws regarding raising livestock.
Items that are essential to start raising backyard chickens include starter kits, feeders, bedding, heat bulbs and lamps, and coops. Ducks are also available during the Live Chick Days. The baby chicks range in price from $1.99.