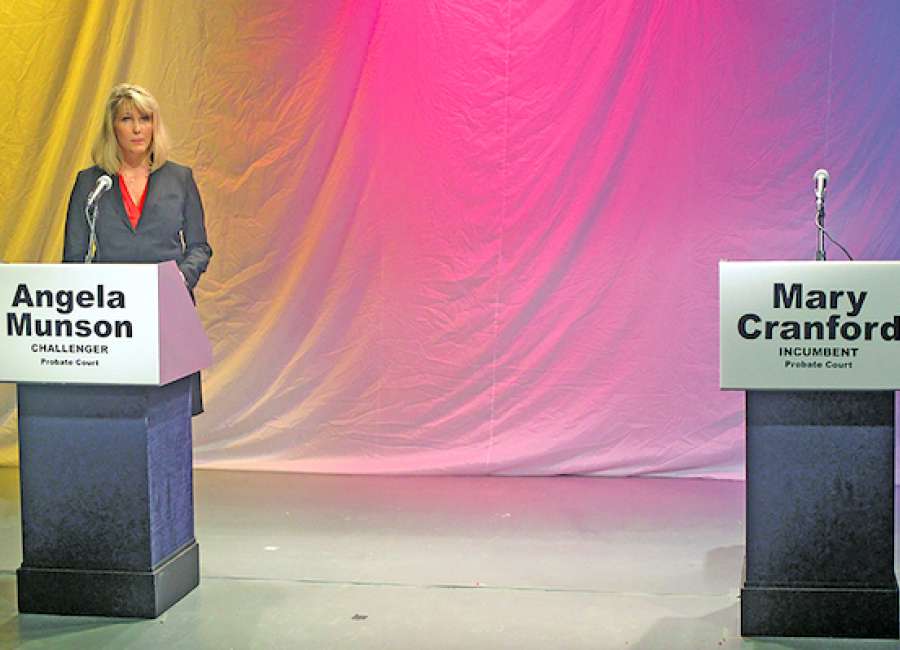 Angela Munson answered questions a forum Tuesday, but the other Coweta County Probate Court candidate, Mary Cranford, was not there to challenge her.

Munson is an Assistant U.S. Attorney in the Northern District of Georgia. Cranford has been the county's probate judge for 30 years.
The forum was one of three held at Central Educational Center's studio on Tuesday.
"Judge Cranford cannot attend tonight and did send her regrets," moderator Dean Jackson said as the forum began.
Cranford confirmed Jackson's remarks on Wednesday morning. "I had made a prior commitment that I felt I needed to keep," she said, declining to elaborate.
"Coweta has grown and changed over the past two or three decades," Munson said Tuesday night. A law passed a few years ago requires that the next probate judge have seven years of experience practicing law.
Munson said electing her "will mean more efficient government here in our county, not just for the probate court but looking at superior court."
Early in her campaign Munson advocated a one-stop process for people getting gun permits. That system has been implemented since by Cranford.
"Some of the things I would like to do have already been implemented. … I didn't even have to be elected, and some of the issues that have been raised on the campaign trail have already been implemented," Munson said.
Munson said she favors increased access to documents. She also said she wants to start a probate clinic with local attorneys volunteering time to help people with forms and procedures related to documents required to settle an estate.