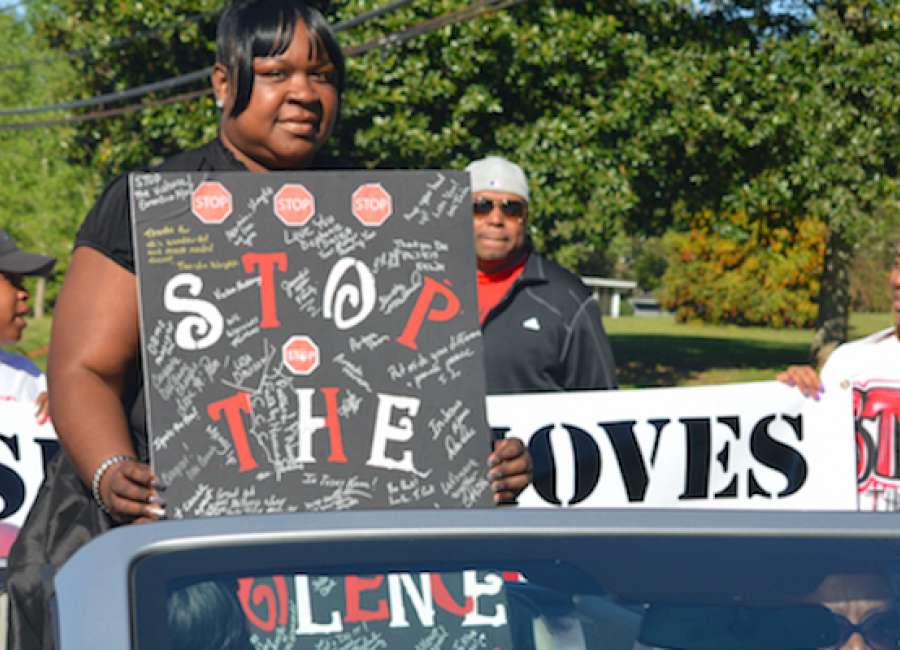 More than 100 community members gathered in downtown Newnan Saturday morning in the first of what Coweta resident DeeDee Hill hopes will be many efforts to promote peace and bring awareness against violence within the county.

A parade, organized by Hill, began at Newnan High School and continued through the streets of Newnan following a route that would end at Lynch Park, where a rally was held to welcome parade participants and the community.
"I have developed so many relationships over the years with church groups, community members and the youth of my community," said Hill in an interview prior to the event. "What I found was that so many people are upset by the violence we have seen, especially over the last year."
Hill explained that a large number of residents, particularly in the black community, have been deeply affected by violence and loss in many forms — and most want to make a change.
"I went into the community," Hill explained. "And, I just listened."
Hill heard many varying accounts of violence and identified with several of the stories told by others.
"My little girl — her daddy was killed," Hill said. "I myself have experienced domestic and sexual violence. We all have the same need, and we are all trying to figure out what to do to stop it."
The first step, in any grassroots movement toward change, is to bring awareness to the issue. Hill knew that she needed to gather all of the concerned voices together to make a difference.
"I want us to work together to stop the domestic violence, gang violence, sexual violence, and violence caused by repeat offenders (those in the community who have served time in jail and are released, only to commit more violent crimes)," Hill said. "I want to start combining resources."
The rally following the parade included entertainment for residents of all ages, in addition to raffles and readings of essays submitted by area students on the topic of the negative effects of violence in the community.
Saturday's parade and gathering, according to Hill, was a message to the community that "we are strong together."