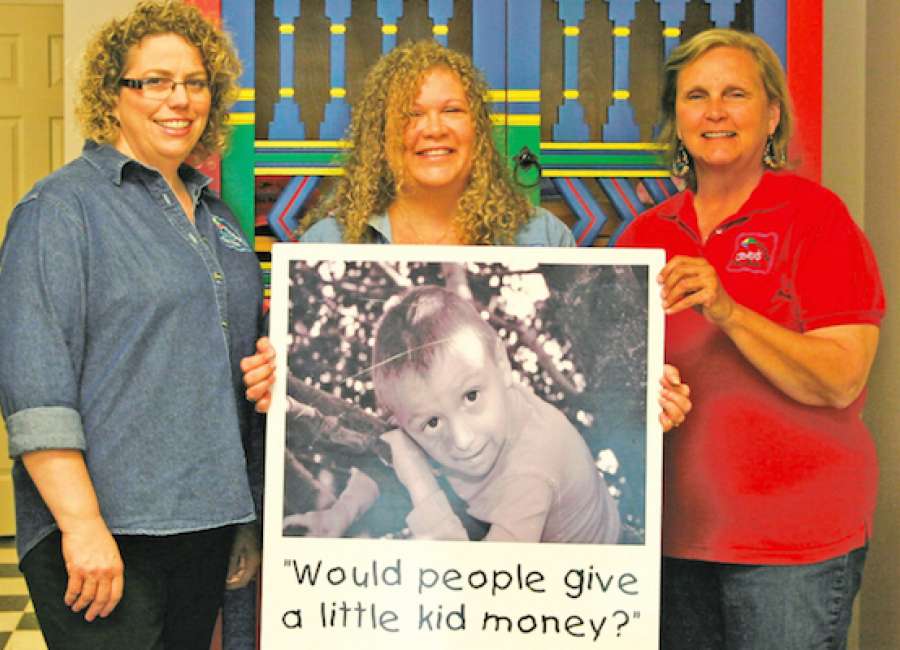 Local nonprofit Joey's Toy Box will hold their spring brunch on Saturday, April 30 at Serenbe.

The mission of the nonprofit is to to provide support for the Child Life programs at the Aflac Children's Cancer Centers and Children's Healthcare Of Atlanta. The nonprofit donates directly to programs located at Scottish Rite Children's Hospital Atlanta, Egleston Children's Hospital Atlanta and Hughes Spalding Children's Hospital Atlanta.
The inspiration behind Joey's Toy Box is nine-year old Joey Doolittle, who lost his battle with cancer on July 4, 2008.
"We would bribe him to do different things at the hospital," said Kim Doolittle, Joey's mom. "He would get Joey bucks and he would get to get a toy whenever he finished getting his port accessed, having blood drawn, getting shots or chemotherapy. One day Joey had a rough treatment day, and when he went to pick his toys, he noticed there were only two toys left. He picked a toy and we went home and he asked me later that evening, if people would give a little kid money."
Doolittle said she asked to Joey to explain what he meant.
"He said he was concerned about there not being enough toys for a kid like him," said Doolittle. "He wanted to fill the closet up immediately. He pledged his Christmas and birthday money he had been saving. He knew how important the toy was to the children."
Although the main focus of Joey's Toy Box is to provide toys for the children, Doolittle said the organization offers much more.
"There was a sickle cell patient that was faking sick to go to the hospital because he didn't have a computer at home," said Doolittle. "He just wanted to catch up on his school work. We were able to bring him a computer and he was released from the hospital that night. He was able to graduate on time with his class. We try to give more than toys, because everyone has a different need. We have even provided beds before. We like to give second wishes or anything within reason to help bring comfort to the families. At Christmas, we sponsor at least three families and purchase at least three toys from the children's list and the parents get gift cards."
Doolittle said this is the fourth year they have held the brunch.
"We will have two local cancer moms that will be speaking," said Doolittle. "There will also be a silent auction."
The bidding for the silent auction, which features various items from local businesses, will begin at 9 a.m. Corby Winters will serve as the mistress of ceremony. Tickets are $35, which include brunch, and can be purchased at www.brownpapertickets.com by searching for Joey's Toy Box Spring Brunch. Tickets will be on sale until Sunday at midnight.
Doolittle said those who do not get a ticket in time can still attend the program and silent auction, but will not be served brunch.
"Believe it or not, they have fun in those hospitals," said Doolittle. "We want to keep this as fun as possible because it was started by Joey and that's what he wanted."
Volunteers Shirley McCandless and Joyce Smith said the organization is in desperate need of a new van.
"I'm going to write Ellen DeGeneres," said McCandless, who was also Joey's elementary school teacher. "We desperately need one and she (Kim) uses her own money to put gas in the van."
Serenbe is located at 9055 Selborne Lane, Chattahoochee Hills, GA. The brunch will be held in the Oak Room.
For more information, visit www.joeystoybox.net or email Kim Doolittle at kim@joeystoybox.net. The office is located at 4046 Hwy. 154, Suite 217 in Newnan.