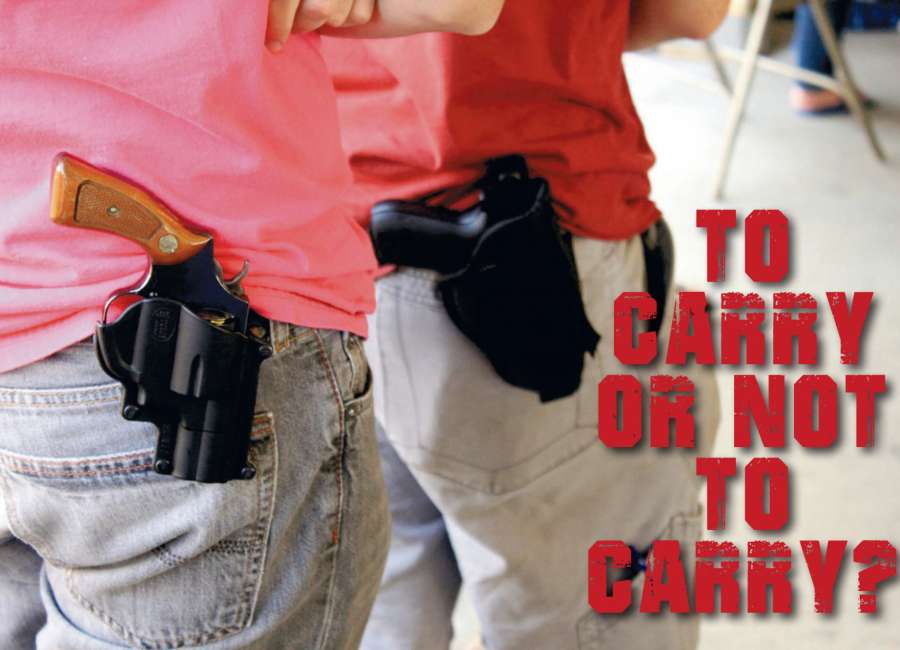 College students in Georgia may soon be allowed to carry a concealed firearm, or a host of alternative weapons, on campus.

House Bill 859 passed a Senate panel earlier this month, indicating that the bill legalizing concealed firearms on college campuses in the state will be eligible for a floor vote.
According to a report from the Atlanta Journal-Constitution, HB 859 may be passed before the Legislature completes work on March 24, despite the efforts of opposing parties to stop the bill's passage.
The bill would allow students and teachers 21 and older with an approved Georgia Weapons Permit to carry a concealed weapon on campus, an allowance some gun control groups consider to be a dangerous one.
"Sometimes students make bad decisions. Add guns to the mix and those bad decisions can turn deadly," echoed a television advertisement that aired this weekend. The 30-second commercial was funded by the Everytown for Gun Safety Action Fund in an effort to disway voters from approving HB 859.
A subsequent bill, HB 792 was proposed the day following the approval of HB 859, according to UGA publication The Red & Black. The bill, nicknamed, "campus carry lite," would allow students and staff to carry Tasers, stun guns and other similar devices on campus.
HB 792, however, does not currently impose age limitations on college students who can carry alternative weapons. Without age limits or permits, according to The Red & Black, even younger students, including those dual enrolled in college and high school, may be able to carry these weapons.
Let The Newnan Times-Herald know what you think about the "campus carry" bill and the alternative, "campus carry lite" by participating in the online survey at www.times-herald.com. The survey question can be answered directly from The NTH homepage or can be found here:
https://www.surveymonkey.com/r/HLZ9852

The poll will also be posted on The Newnan Times-Herald facebook page at www.facebook.com/times-herald. Look for your opinion, and learn the thoughts of your neighbors and leaders in Coweta, in a future story.