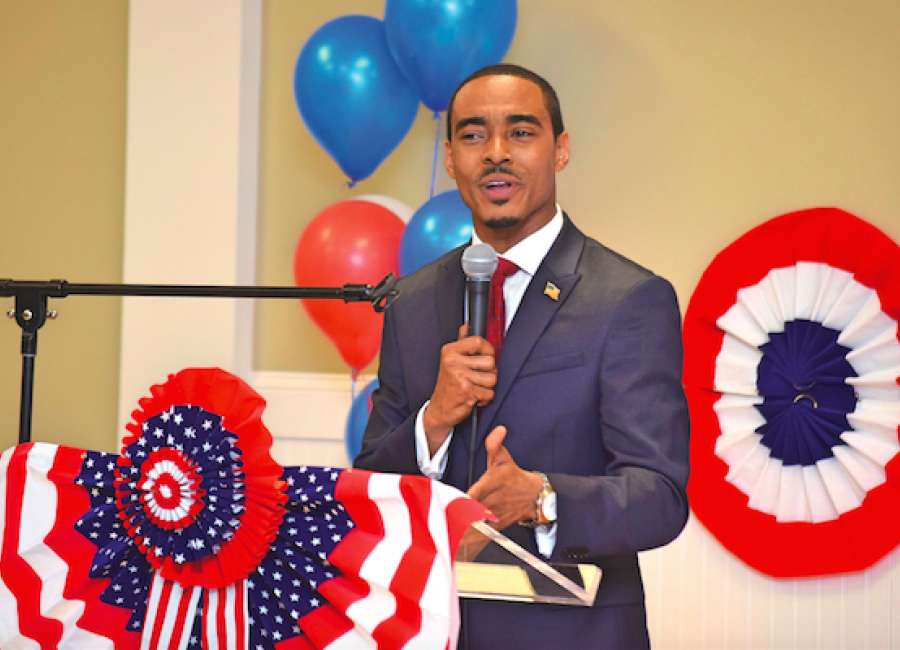 Rep. Bob Trammell endorsed Tamarkus Cook at a campaign rally on Monday at St. Smyrna Baptist Church in Newnan, where Cook is the pastor.

Cook is running for the open U.S. House District 3 seat.
"I'm excited about Tamarkus being a candidate for Congress," said Trammell. "I think's he's a great candidate because of his enthusiasm and tenacity. He knows and understands the concerns of the district. "
Trammell added that it was also the 51st anniversary of Bloody Sunday in Selma, AL.
"Change often brings uncertainty," said Trammell. "They didn't know what was across that bridge. Those courageous people lead to the signing of the Voting Rights Acts of 1965. We need to make sure the people in Washington D.C. work to make sure those works are not in vain and I know that's what Tamarkus will do. I offer my full endorsement and support for Tamarkus Cook. There are a lot of problems in the third district that people have not paid attention to in a long time, but I know he's gonna give a voice to our concerns."
Commissioner Alphonso Smith and Coweta County Democratic Party Chairman Cynthia Bennett were also at the rally and voiced their support for Cook.
""I am joyful for this," said Smith. "With his age and the experience he has gained, it will mold him well. Georgia is turning blue. Right now they say the state is purple because it's turning from red to blue. Maybe we can flip the third Congressional District this term. I'm excited about it."
Cook also did a formal speech to his crowd of supporters and explained that he initially said no to running for Congress.
"When I think about this moment, this moment seems right for America," said Cook. "At first, I told everyone no to running, but I had to look at the broader picture and the greater good and how we have arrived here together. People like you deserve as much a voice in Washington as the people who not join us in this room. I'm thankful for the support of my wife. I couldn't make the decision without talking to her first and understanding what this meant for our family."
Cook also discussed educational and healthcare costs. He commended his mother, aunt and other family members for helping him pay for his final college semester after being denied a final loan.
"It's bigger than us in this movement," said Cook. "We have an obligation to leave the world we're in now better than we found it for the next generation. Help me change our district and change America. God bless you and God bless America."