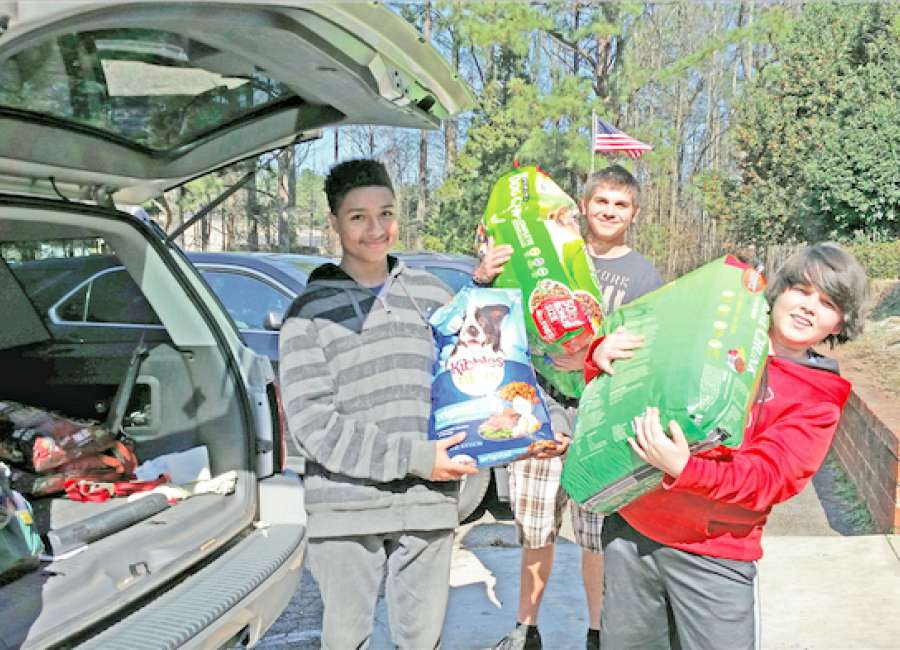 Odyssey Charter School recently donated more than 1200 pounds of pet supplies to the Newnan Coweta Humane Society.

The donations were taken to Coweta County Animal Control where they will be used for the animals that are waiting to find new homes.
The pet supply drive was called "Have A Heart, Help A Pet" and it was organized by Odyssey's third grade teachers, Alyssa Barsky and Meagan Luschen.
During Odyssey's Fall Festival last October, the third grade team had a booth next to the Newnan Coweta Humane Society. The teachers struck up a conversation with the Humane Society volunteers and learned that in the winter months, the shelter needs lots of blankets and towels to keep the pets warm and that they can always use donations of food. They then decided to run a pet supply drive at Odyssey during the winter months.
The drive ran from Feb. 1 to 12, and students sent in blankets, towels, dog and cat food, pet toys, and treats. The school-wide goal was 500 pounds.
Ms. Barsky's class donated the most, with 338 pounds of food and blankets.
"My para-pro, Deb Musac, and I talked with our class about the pet supply drive," said Barsky. "We told the students that we needed to be the voice for the animals and that they needed our help. At the end of the discussion, one of my students told me that he wanted to use the allowance he had just earned to buy pet food. We are so proud of our students and our school."
Odyssey Charter School is a tuition-free public school with about 400 students in kindergarten through eighth grade. They are accredited by SACS, a division of AdvancEd, and are currently accepting student applications for the 2016-2017 school year.