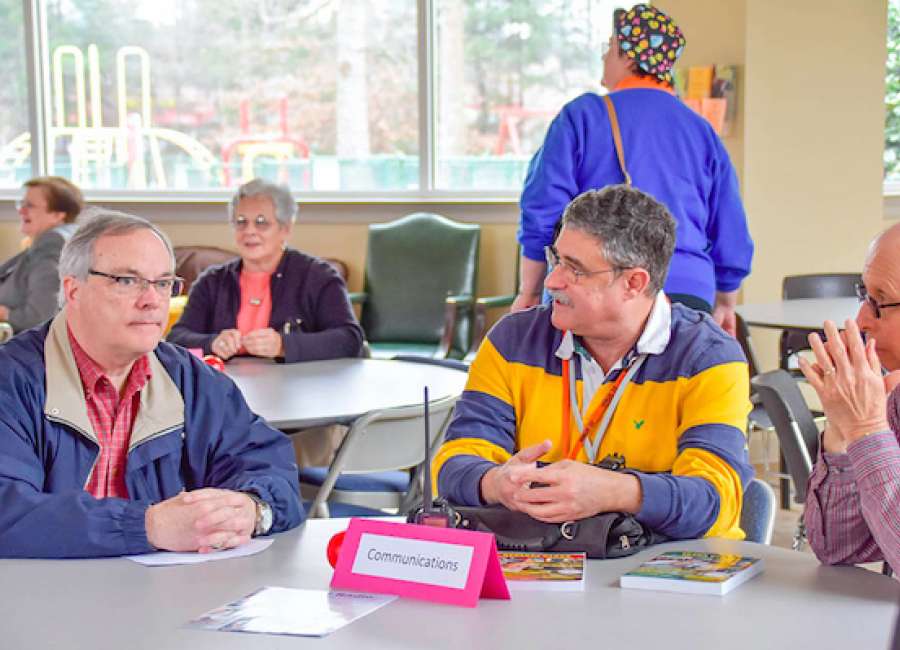 Coweta County's growth requires first responders to work above and beyond on a daily basis, and faith-based resources can play a crucial role in relieving that burden.

Coweta County Emergency Management has taken the lead in coordinating with the Faith-Based Disaster Network, co-hosting a one-day Faith-Based Disaster Conference with Fayette County Emergency Management at Cornerstone United Methodist Church Saturday.
According to Jay Jones, director of Coweta County Emergency Management, having the ability to call on local churches to lend a hand with tasks such as removing debris from the property of an elderly or disabled homeowner is one of the many ways faith-based organizations can help.
Many faith-based organizations choose to concentrate their efforts in areas that are well suited to their strengths. Quite often, these volunteer support functions (VSF) come from existing groups inside the church.
During the conference, churches were presented with 10 areas – debris cleanup, counseling, shelter management and communications, among others – and asked to consider where they could best be utilized in a time of crisis.
Dan Kendzierski, a member of Resurrection Lutheran Church, said the event is a way of helping expand their outreach.
"Our church has a lot of people who want to help out in these kinds of situations," Kendzierski said. "We can provide meals for victims and responders. It's great to have groups who can help those who are disabled, and unaware to deal with some emergency situations, and hopefully we can get something going."
Janet Pouelsen, administrative assistant at Cornerstone United Methodist Church, believes the geographic location of her church could be best utilized as central contact point in an emergency.
"I like the organizational aspect of this conference," Pouelsen said. "I think the more churches that get involved in this, the better we can serve our community when they are in need. We've learned it takes a lot to make it work, but the government can't always be there."
To register for emails that advertise the activities, training and activation of the network, Cowetans can contact Jones (jjones@coweta.ga.us ).