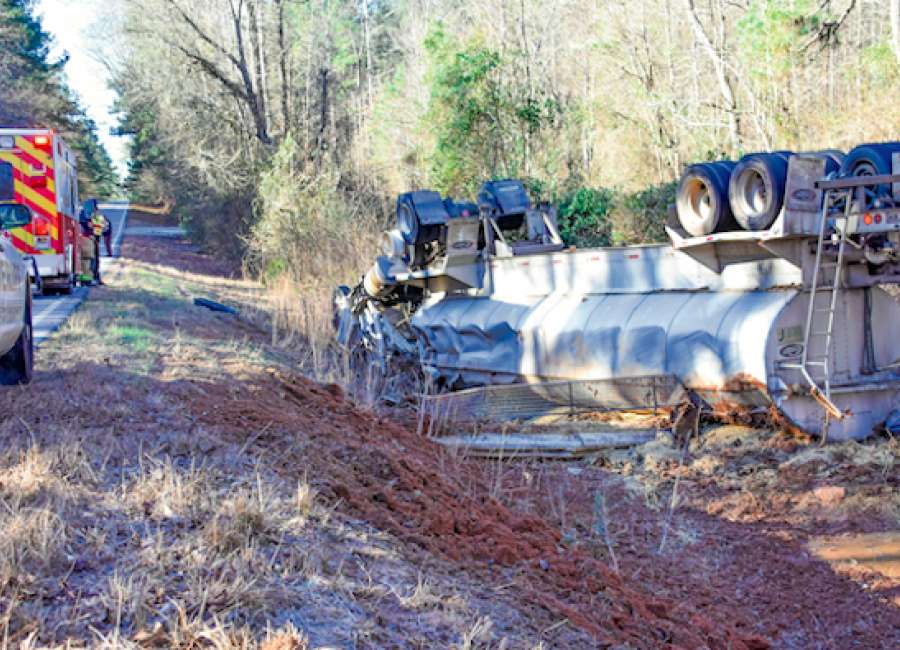 A tractor-trailer hauling animal feed left the roadway and overturned Tuesday morning, shutting down Corinth Road for nearly 12 hours.
The truck was traveling west toward Corinth at a high rate of speed when it lost control on the curve just before Bohannon Road, according to Sgt. Katie Thompson of the Georgia State Patrol.
The driver was able to crawl out of the cab of the truck and was taken by ground to Atlanta Medical Center to be treated for cuts to the face and a broken collarbone.
Corinth Road was closed while attempts were made to remove the truck from the ditch and roadway.