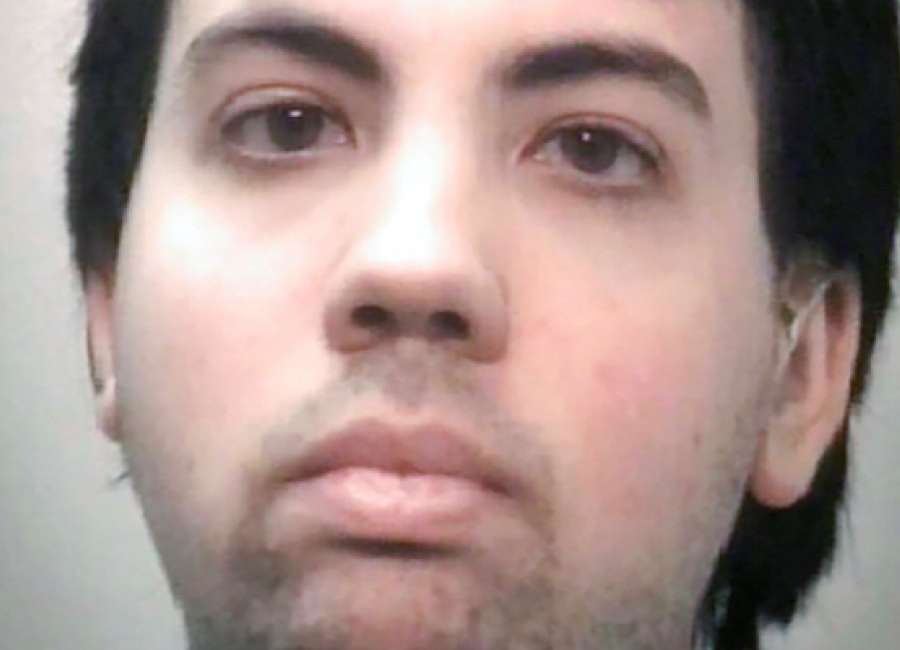 A 25-year old Fayetteville man is in jail after attempting to solicit sex from a 12-year-old Florida girl.

Ryan Reza Salehzadeh allegedly established contact with the victim using Omegle, a social networking website and phone application. A long series of texts followed the initial contact, according to investigator Jason Fetner of the Coweta County Sheriff's Office.
After the victim's parents noticed her suspicious behavior, they took her phone and searched it – finding not only sexually explicit text messages between the victim and Salehzadeh, but also photographs of the victim in her bra and panties.
During interviews with local police, the victim told officers she loved Salehzadeh and wanted to have his child. She also admitted telling him she was 18.
Investigators from the Pembroke Pines Police Department conducted an "account takeover" of her phone and continued communication with Salehzadeh, posing as the victim.
After being informed that she was only 12 years old, Salehzadeh allegedly responded he was "not one of those people who freak out about age," and "age doesn't matter – it's just a silly number," according to investigators.
As their chats continued, Salehzadeh told the victim he was interested in meeting her for sex and that he could possibly travel to Florida to do so. He also sent a variety of sexually explicit photographs of himself, according to police.
Because of his willingness to travel for sex, investigators reached out to the Georgia ICAC (Internet Crimes Against Children) Task Force to help create a trap and drafted a "traveler" operation for the apprehension and arrest of Salehzadeh.
In text messages, Salehzadeh volunteered to travel to Coweta County to meet the victim, where she would be "visiting family," and staying in a nearby hotel, according to investigators.
Salehzadeh offered to bring condoms, candy and an emergency contraceptive – commonly known as the "morning after" pill. He also expressed a desire to visit the victim's hotel room in Coweta to have sex before transporting her to his residence in Fayette County to engage in further sexual acts.
On Monday morning, agents were in place at the SpringHill Suites of Newnan hotel where Salehzadeh insisted on meeting the victim.
Investigators watched as Salehzadeh arrived and removed a large bag from the trunk of the car before. Upon entering the lobby, Salehzadeh was arrested without incident.
In his bag, officers found a green bath towel, breath mints, gummy bears, a box of condoms and a package of Take Action Emergency Contraceptive.
Salehzadeh's car was towed to the Coweta County Sheriff's Office and his cell phone was seized as evidence, according to investigators.
During his interview, Salehzadeh said that he knew that sending explicit photographs and texts was wrong, along with his desire to have sex with her in Coweta before taking her to Fayetteville, according to Fetner.
After receiving permission to search his phone, Fetner also found several graphic pictures of a young African-American female who Salehzadeh said he believed was 15 or 16 years old.
Salehzadeh was charged with criminal attempt to commit statutory rape, aggravated child molestation and enticing a child for indecent purposes. On Tuesday, Judge Robert Stokley denied bond for Salehzadeh.
He remains in the Coweta County Jail.