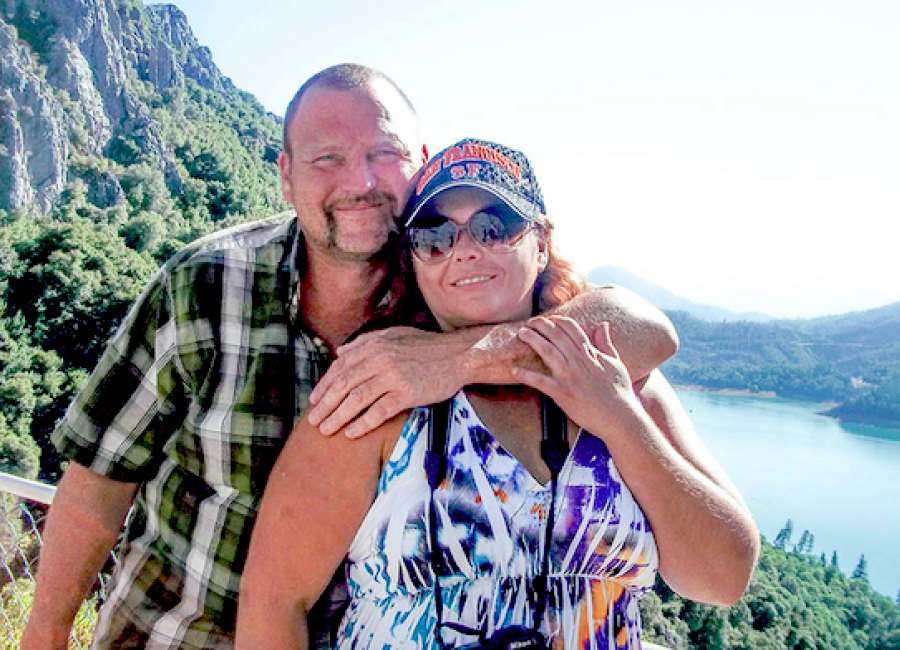 Two men are charged with murder and aggravated assault after a shooting that killed one man and injured another.
Saturday morning deputies from the Meriwether County Sheriff's Office responded to the 100 block of Allie Road in Greenville in regards to a gunshot victim.
Upon their arrival, deputies found John Joseph Lamey, 45, behind the residence – dead from an apparent gunshot wound, according to a press release from the Meriwether County Sheriff's Office.
Another victim, his son, was transported to Grady Hospital after suffering from a gunshot wound in his lower extremities. Police said his injuries were non-life threatening.
Investigators obtained a search warrant for the crime scene and were able to gather evidence which led to the arrests of Xavier Rashad Slaton, 19, and Kanorris Shakeno Martin, 21, along with the recovery of the car that had been used by the suspects.
Slaton resides at 60 Honey Lane, in Gay. Martin's address is listed as 205 Blackberry Run in Fayetteville.
On Tuesday afternoon, an additional search warrant was executed in Fayette County with the assistance of the Fayette County Sheriff's Office and the Fayetteville Police Department, according to Col. Byron Hadley, chief deputy of the Meriwether County Sheriff's Office.
"We're still working some more avenues regarding the guys we have in custody right now," said Hadley on Tuesday evening. "That's all we can really say at this point."
In a statement released on Monday, Meriwether Sheriff Chuck Smith said that investigators believe the shooting was not random.
"We still have an active investigation ongoing with additional persons of interest to track down and leads to follow," Smith said.
News of Lamey's death led an outpouring of sympathy and anger from the community on social media.
"John was awesome," said one commenter on The Newnan Times-Herald Facebook page. "They took a good man from his kids and grandkids."
Lamey grew up in Newnan before making his home in Meriwether County in 1999. He was a building contractor, owned JD Custom Contracting, and enjoyed hunting and deep-sea fishing, according to his daughter, Aleyx Lamey.
With a number of relatives expected to celebrate the holidays at their home in Greenville, Alyex said her family is grieving the loss of a father, husband and friend to many.
"We had people from all over coming in for Christmas," Aleyx said. "He had a lot of friends and loved ones."
According to Lamey's nephew, JJ Madaris, this Christmas was expected to be one of their biggest celebrations yet.
"This has been really hard on all of us," Madaris said. "This was going to be the most family we have had in town for Christmas in ten years. We were all looking forward to seeing the kids on Christmas Eve that was going to be at my Uncle John's house."
The capture of the two remaining suspects is at the forefront of their thoughts now, according to Madaris.
"We're very happy with the Sheriff's Office," said Madaris. "They've already found two, and they're looking for the other two."
The family will be hosting a memorial service at 2 p.m., Sunday, Dec. 27, at First White Oak Grove Missionary Baptist Church on Gordon Road, with the Rev. Robert Cason officiating. Condolences may be expressed at www.mckibbenfuneralhome.com