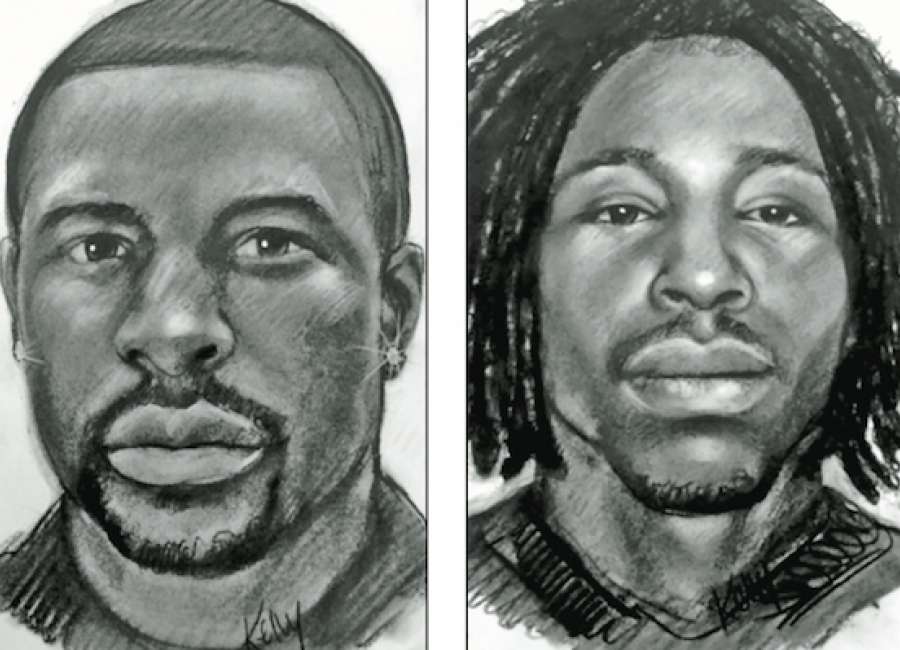 The Meriwether County Sheriff's Office has released composite sketches of two men identified as persons of interest in the recent shooting that killed one man and injured his son.

The shooting occurred on Dec. 19 in the 100 Block of Allie Road in Greenville. The victim, John Joseph Lamey, was found behind the residence – dead from an apparent gunshot wound. His son was also shot, but sustained non-life threatening injuries.
The first subject is a black male in his mid to late 20's. Dark complexion, approximately 5 feet 6 inches tall, stocky build, short close cut hair, some facial hair with goatee, with a diamond stud earring in left and possibly right ear.
The second subject is also a black male in his mid to late 20's, but with a medium complexion, approximately 6 feet tall, slender build with hair in medium to long dreads. The subject also has thin facial hair with a mustache and goatee.
Shortly after the incident, police arrested Xavier Rashad Slaton, 19, and Kanorris Shakeno Martin, 21, who were charged with murder and aggravated assault.
Investigators are actively pursuing leads and interviewing persons of interest, according to Col. Byron Hadley, chief deputy of the Meriwether County Sheriff's Office.
"We want to see if anyone might recognize these people and let us know," Hadley said. "We believe we know who one of these men are, but want to firm it up."
If anyone has any information in reference to the identity of the two subjects depicted in the composite drawings, they are urged to call the Meriwether County Sheriff's Office at (706) 672-4489 or (706) 672-6647. Callers can remain anonymous.