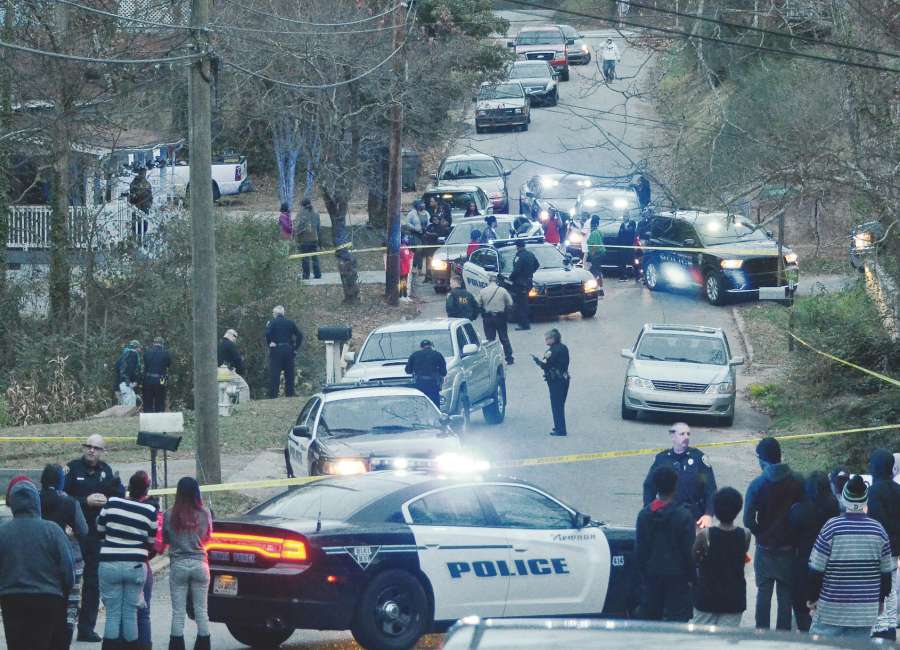 Law enforcement officials are now treating the death of a teenager found in a creek as homicide, according to a press release from the Newnan Police Department.

Police found Alzuavion "Squirrell" Martin, 18, dead in a creek with signs of trauma last Thursday, according to police. Martin's last known address is listed as Hogansville.
Martin's body was found lying in the creek bed at the bottom of the street. Police closed traffic to the area while area residents crowded the street to watch authorities remove it.
Martin's body appeared to have been in the creek for several days, according to Riggs, but he said he could not speculate on how it got there.
"At this point, we cannot determine the cause of death," Riggs said. "The body has been sent to the crime lab for an autopsy, which can take several days."