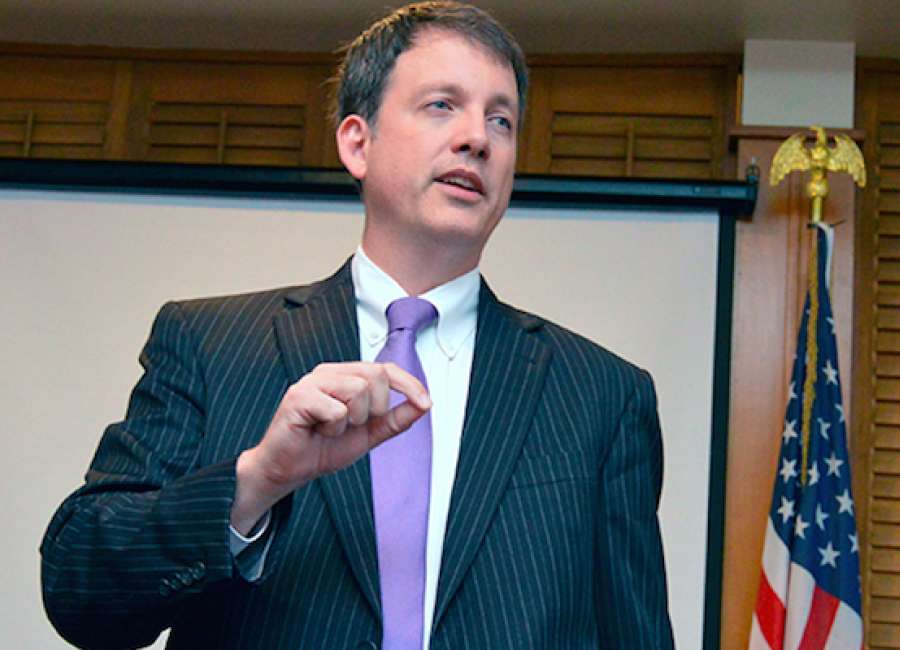 In the last three years, four rural hospitals in Georgia have closed their doors and one more is likely to close by the end of the month, according to Rep. Bob Trammell.

Now, 14 more Georgia hospitals are in danger and are considered economically fragile, according to Trammell, who cited the latest findings from the Rural Hospital Stabilization Committee.
"Because of Georgia's unwillingness to expand Medicaid, many citizens and health care providers are now seeing the consequences," said Trammell during Thursday's meeting of the White Oak Golden K Kiwanis Club.
Currently, there are 300,000 uninsured Georgians in the coverage gap – ineligible to enroll in Medicaid yet do not earn enough to get tax credits on healthcare.gov.
According to Trammell, Georgia has passed up over $5.4 billion in federal funding to help close the coverage gap. By the end of the year, Trammell predicts it will reach $6 billion.
"A single adult or a couple without dependents are not eligible for Medicaid at all," Trammell said. "And parents must earn an income 38 percent below the federal poverty line in order to qualify for Medicaid."
Currently, Georgia taxpayers are continuing to fund the expansion of Medicaid in 30 states across the country.
In the original Affordable Healthcare Act bill, states were mandated to expand Medicaid. In the first round of litigation in the Supreme Court, the mandate was declared unconstitutional and that it couldn't force states to expand their coverage.
A key component came out and states had to adopt and expand Medicaid to address their coverage gap.
"So how is this affecting hospitals?" Trammell asked. "Another component was the disproportionate share payments that hospitals receive, a true up for hospitals who receive a larger number of uninsured patients, (that) number was cut."
Trammell said that the rationale behind the bill was that it would be compensated by expanding Medicaid so states wouldn't have the same need for the same size funding of the disproportionate share payment.
As a result, in the states that haven't expanded Medicaid, the disproportionate share payment is getting smaller.
"And it will be even smaller next year," Trammell said. "Hospitals are experiencing a bite because of a change in the formula, and they aren't receiving the benefit from the changes of Medicaid expansion because we have opted out.
"That's contributing to the destabilization and worsening conditions of our hospitals."
Even after giving up two-years worth of full federal funding, Trammell said that Georgia can still accrue economic benefits if it closes its coverage gap.
"Over the next eight years, each dollar invested by the state would generate more than $12 in new federal funding to the state's health care system and would generate a $24 return for Georgia's economy as a whole," Trammell said.
In states like Kentucky and Arkansas, who chose to expand, Trammell noted that their uncompensated care has decreased and they're also experiencing net budget savings.
Since Georgia already has Medicaid programs in place, Trammell said that by expanding it and shifting to a 100 percent federal funding, a savings would be realized in the budget line items.
"The net benefit is that by doing it in years where there is more federal funding, these states are now experiencing a budgetary windfall," Trammell said. "We're not doing that in Georgia, but we're continuing to fund their expansions anyway."