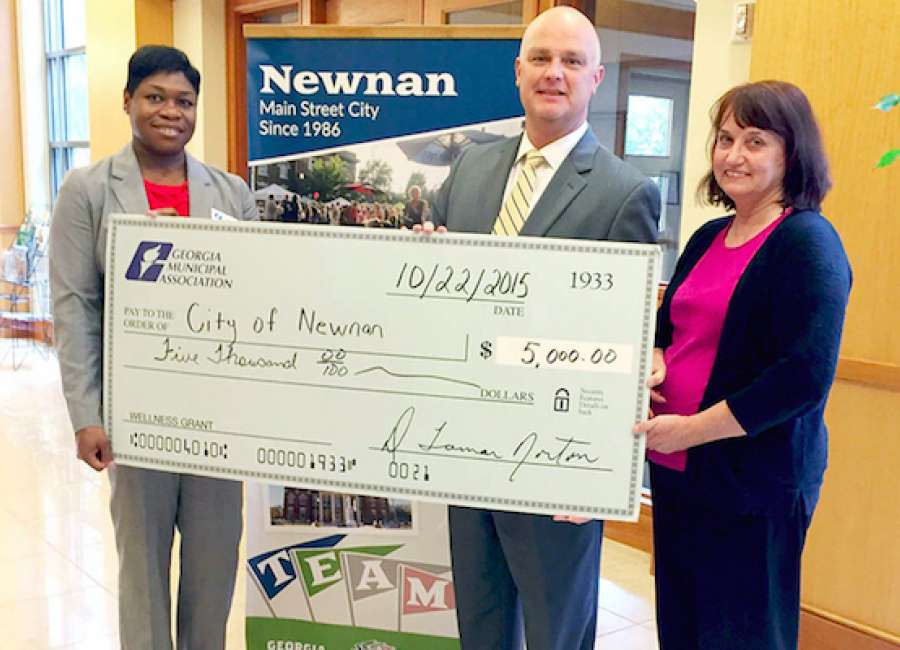 The city of Newnan has received a Georgia Municipal Association health grant to promote worksite programs designed to enhance the health and wellness of city employees and family members.

This Health Promotion & Wellness Incentive Grant is for $5,000.
"We are pleased that GMA recognizes our interest in employee health and in managing health care costs," said Newnan City Manager Cleatus Phillips in a press release. "This grant will help us provide new programs to our staff and their families."
In part of the grant process, the city designated Meg Blubaugh as health promotion leader. She is also the human resources director for the city.
"This (grant) will allow our employees the opportunity to learn about health topics, explore some exercise options and develop a healthier lifestyle," said Blubaugh. "Healthier employees are happier in general, are absent less frequently, and hopefully have a positive impact on our health care costs."
According to a press release, the city received this grant because of its commitment to employee health and demonstrated collaboration with other community groups and organizations engaged in health promotion.
"The health grant includes a number of monthly educational resources on a variety of health topics, and we will be offering several workshops which will help employees make better choices about food, exercise and taking charge of their own wellness," said Blubaugh.
"We plan on offering a wellness fair in the spring," she added. "This would include various kinds of medical screening (weight, BMI, blood pressure, glucose, cholesterol), skin cancer and others. We also expect to offer a number of other health programs and challenges to make wellness a part of everyday life."
These grants are given to members of the GMA – Georgia Municipal Employees Benefit System Life and Health Insurance Fund and are underwritten by Blue Cross and Blue Shield of Georgia.