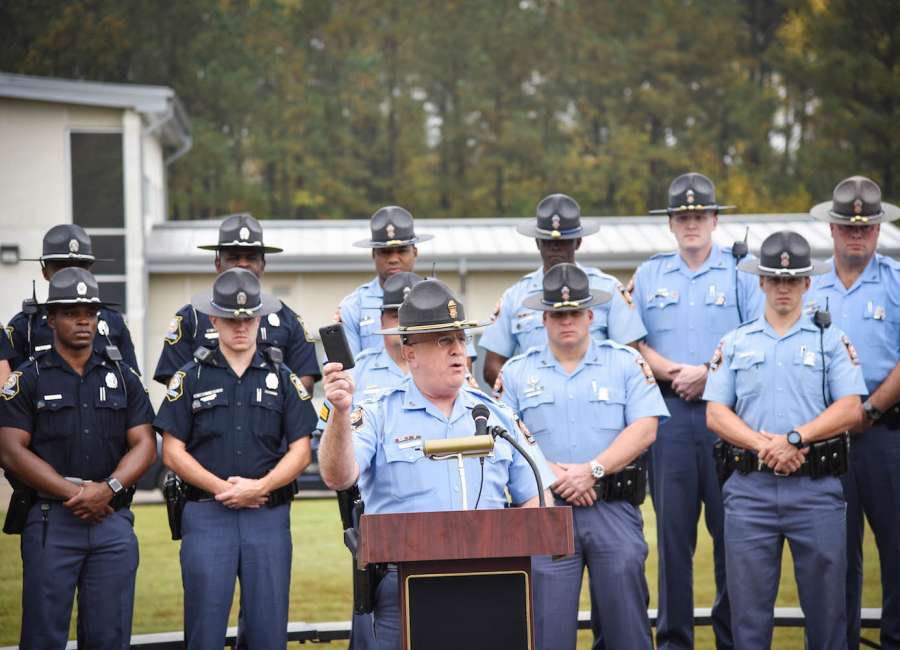 The state of Georgia has seen a 60 percent increase in single vehicle accidents over the last year, according to Ed Crowell, president of the Georgia Motor Trucking Association.
"People are crashing into trees, bridges, rivers – we can't have this happening in cars or commercials vehicles," Crowell said. "Put down the phone."
This week, the Georgia State Patrol announced a new crackdown focusing on distracted and aggressive drivers of both passenger and commercial vehicles.
For the next several months, the GSP will be vigilantly targeting drivers who are speeding, tailgating, texting or impaired as part of their 'Stop the Threat' program.
"A cell phone is rude to pull out during dinner, but it's deadly when you pull it out in the car," he continued. "When you're driving – just drive."
Colonel Mark McDonough, head of the Department of Public Safety, echoed the same sentiments regarding distracted driving. He estimated that 94 percent of all traffic accidents are derived from drivers not doing what they should be doing.
For the rest of the year, the 'Stop the Threat' initiative will have troopers placed in high crash corridors and rural routes across the state.
Drivers who are distracted will be held accountable, McDonough said, citing that the initiative is imperative over the final two months of the year as the number of highway fatalities is slowly creeping up.
"Every time a life is saved on Georgia's roadways, it's another birthday," says Col. McDonough. "It's another holiday a driver spends at home with their family."
Harris Blackwood, director of the Governor's Office of Highway Safety, said that it's been "a terrible year," for accidents in Georgia.
"We're 15 percent ahead of where we were last year," Blackwood said. "We can have a safe holiday season in this state, but we have to set an example for our children and for other drivers. Put down the phone, buckle your seatbelt and drive carefully."