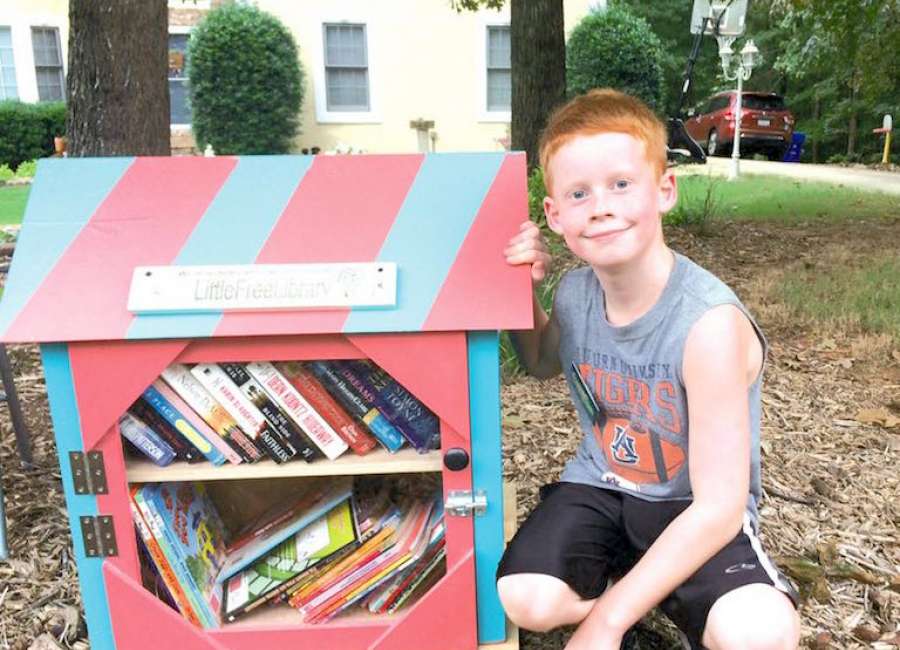 More than 10,000 Little Free Libraries can be found around the world, located in as many as 50 countries. The organization, founded originally by Todd Bol and Rick Brooks, was created to promote literacy and to bring communities together.
The small "libraries" are often created from wood, or scrap materials, and take the shape of a "house," or shelter, for the books that are to be held inside. Anyone can take a book, return a book, or donate a book to share with others.
Little Free Libraries operates on the honor system with a pledge to "take a book, return a book." Each of the thousands of libraries is stocked with books targeting the interest of all age groups. Recently, Jackson Priebe, a second- grader from Sharpsburg, sensed that his neighborhood lacked a sense of community. Priebe set out to create a Little Free Library, an effort the local child hoped would bring the residents of his neighborhood together.
Priebe proposed his idea to a carpenter, who generously helped him build the little house. He then asked neighbors, teachers, and friends to donate adult and children's books to the library.
More than 200 books of all genres were donated, and every so often, Priebe swaps the selection of books so there is always something new to pick from.
According to Priebe, through the library, he has had an opportunity to meet new neighbors and he hopes eventually all of the neighborhood residents will visit the library.