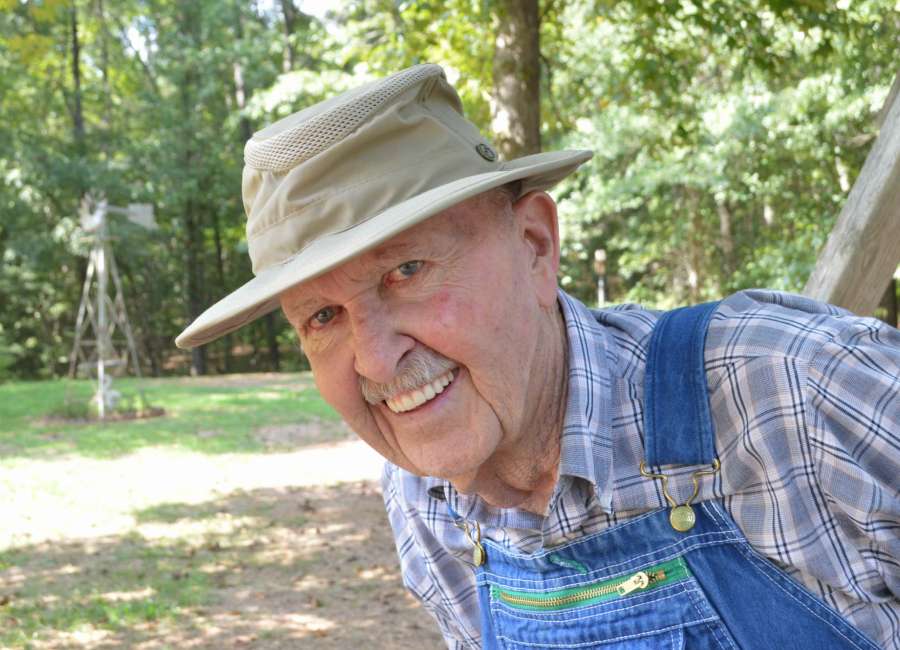 Wayne Williamson grew up on a farm in Indiana, traveled the North Atlantic in the Air Force and spent most of his life in south Florida, where he had a hunting cabin in the Everglades and hunted alligators, turkeys, wild pigs and quail. 
But eastern Coweta County has become the place he loves best, and it's because of the people, he said.
"The wealth of Georgia is the people. They're just good people," Williamson said from his home just outside Senoia. 
"It's just a remarkable place to live, these small towns," he said. 
Williamson will be part of the epitome of small-town tradition Saturday, when he will serve as the grand marshal for the 25th annual Turin Tractor Pull and Antique Farm Power Show. 
Williamson is "just as humble and as nice of a fellow as you could hope to ever meet," said Bill Banks of the Turin Antique Tractor Association, which puts on the annual event and chooses the grand marshal. 
Williamson signed up for the Air Force during the Korean War. In his four years, he saw a lot, but never made it to Korea. Then he headed back home to Indiana to farm. 
He was leasing a farm from people he knew, and growing corn and soybeans, as well as raising cattle. But it was a rough time to be a tenant farmer, Williamson said. After a few years, he moved his family to Fort Lauderdale, where his foster parents had moved years before. 
He got a job in sales with Sears and Roebuck, thinking it would be a temporary thing, but it turned out to be a career. He said working for Sears gave him a lot of flexibility with his scheduling and a lot of time to go hunting. 
The story of his first alligator hunt, along with his son and nephew, has become a family story that is often told. In a small boat, a "Sears boat" as Williamson calls it, the three harpooned an 11 1/2 foot gator – as big as the boat. 
The harpoon is attached to a rope that is then attached to a float. They spent the next hour or two searching the swamp for that float. Dispatching the gator took forever, Williamson said. 
Williamson's son, Randy, was using a paddle to try to get the rope around the gator when the gator chomped down on the paddle. 
"That paddle was disintegrated. It was just the darndest thing I ever saw," Williamson said. Then it took hours to tow the massive gator out of the swamp. "It was probably 2 or 3 in the morning when we got in," he said. 
There was also the time they caught some rattlesnakes and took them back to town.
His time in the Everglades was "a great life," Williamson said.
Williamson has continued hunting and shooting in Senoia, attending dove hunts and skeet shooting with his new network of friends. 
He and his wife, Marjorie, moved to Senoia because their daughter, Sherri, lives in Coweta. They moved here a little over 20 years ago.
In Fort Lauderdale, you never really got to know your neighbors, Williamson said. But in Coweta, Williamson fit right in despite being, technically, a Yankee.
"It's a remarkable thing to be able to change communities. When you do that, you've got to make new friends," he said. "Coming to Georgia was the easiest place ever. If you go to church, you meet people, and it snowballs from there.
"I say – the best period of my life is in Georgia," he said.