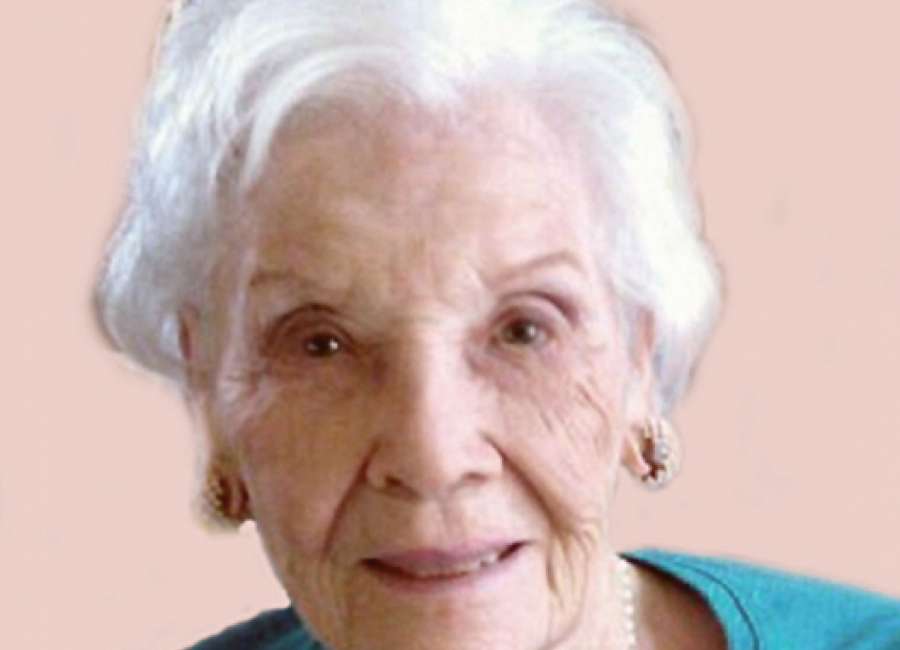 Violet Brown Fisher, 98, of Newnan, Georgia passed away Friday August 9, 2019.
She was born May 11, 1921 in Alpharetta, Georgia. She was the eldest child of Annie Mae Purcell Brown and Robert Virgil Brown. Violet was the matriarch of five generations, a treasured mother, grandmother, aunt and friend. She was loved by all who knew her.
Violet attended Brown High School in Atlanta. In 1939, she attended the premiere of "Gone with the Wind" at the Loew's Grand Theatre in Atlanta, which was a magical moment in her life.
Violet was a switchboard operator at Southern Bell Telephone Company, in Atlanta. When the attack on Pearl Harbor occurred, she was on duty at the switchboard and did not leave the building for three straight days. Following the attack, she went to the recruiting office to volunteer her service in the war. She was turned down, however, due to health reasons. 
So, she stayed at home and volunteered at the USO. She spoke of the wonderful dances and dinners for the soldiers there. She later was a lifetime auxiliary member of the American Legion.
In 1946, Violet married Tommy Fisher, when he returned from Europe, after his service in World War II. They set up housekeeping in East Point, Georgia and raised their children there. Violet worked as the accounting department manager at Southern Wood Preserving Company in East Point Georgia, until her retirement in the 1970s.
Violet and Tommy were active members at The Episcopal Church of the Resurrection in East Point. They worked at the church store and served Meal on Wheels. Upon moving to Newnan in 1992, they joined St. Paul's Episcopal Church.
Violet is preceded in death by her husband, Tommy Douglas Fisher, and her sister, Bernice Brown McGinnis.
She is survived by her daughter, Sharon Fisher McMillan and son-in-law Jon McMillan, of Newnan; son, Robert Douglas Fisher of Newnan; grandchildren, Lisa Mobley Putnam (Len), Jim L. Mobley (Holly), Craig McMillan (Georgie), Brian McMillan (Kami), Shawn McMillan (Lindsey), Brian Douglas Fisher (Ashley) and Sarah Beckom Stevens (Gregg); great-grandchildren, Julianne Ramsey, Lawson Mobley, Lensey Putnam, Emily Miranda, Conner Fisher, Ryder Fisher, Abby Beckom, Nicholas McMillan and Samuel McMillan; great-great-granddaughter, Lyla Dewberry; nieces, Debbie Whitmire (Mike), Terri Lowry (Jim), Sheila Goode (Tommy); nephew, Glen Emory (Martha); and many great-nieces and great-nephews.
The family will receive visitors at Carmichael-Hemperley Funeral Home, Peachtree City on Wednesday, August 14, 2019, from 5-7 p.m. A celebration of life will be held at Carmichael-Hemperley Funeral Home, Peachtree City on Thursday, August 15, 2019 at 11 a.m., with burial following at Forest Lawn Memorial Gardens in College Park.
Flowers may be sent to Carmichael-Hemperley Funeral Home, Peachtree City or in lieu of flowers a memorial donation could be made to Bright Focus Foundation for Macular Degeneration Research or to Wounded Warriors at: https://support.brightfocus.or... or https://support.woundedwarrior...