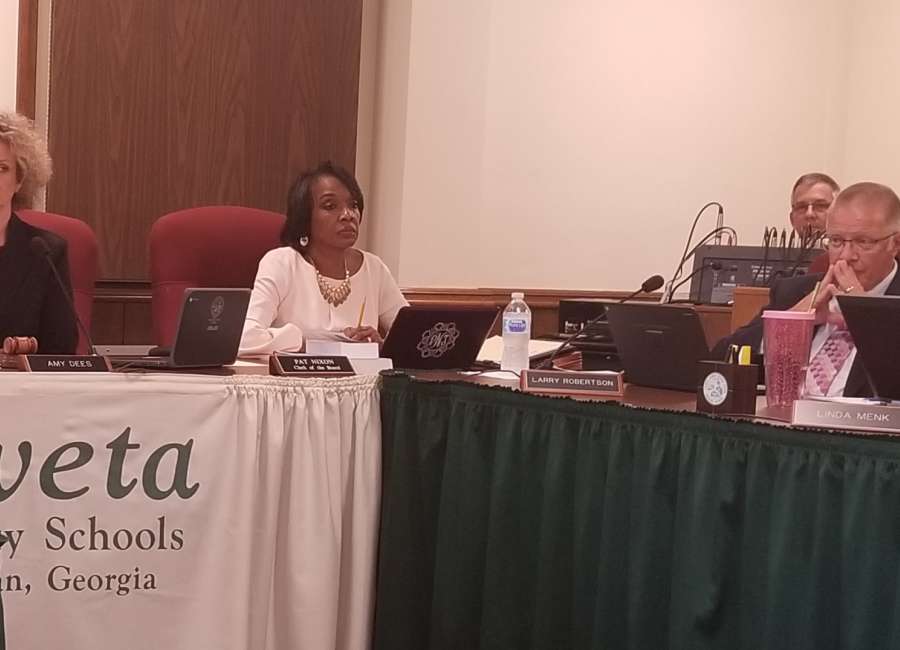 Coweta's schools each have $30,000 to spend on safety improvements, and local school officials are looking at how to best use the money.

Gov. Brian Kemp put together the school safety grant program. Dr. Steve Barker, county school superintendent, said Evan Horton, assistant superintendent for safety and student services, and Ronnie Cheek, the system's facilities director, are looking at ways to get the most benefit from the money.
Each $30,000 allocation must be spent on a single campus.
Horton said a device that would be on each staff member's name badge is one option. In the event of an emergency, a staff member could press the button to summon help and to alert authorities.
Horton said the badge would also give "real time information on the location of a crisis."
Barker said there has been a demonstration of that device. "Everyone was very much impressed that you would immediately know a location," he said.
Barker said Coweta school staff have responded rapidly when needed, but he said much of that response has been verbal. Most crises last only a few minutes.
"The quicker you can respond, the more you can limit that time," Barker said.
Barker said he wants to see the safety improvements implemented as soon as possible.
There is support from the Coweta County Board of Education for undertaking some method for making schools more secure. At the most recent board meeting, board member Frank Farmer broached the idea of using local funds to supplement the state grant if needed.
"Were going to continue this research," Horton said. He said he hopes to have a proposal ready for presentation to the school board soon.