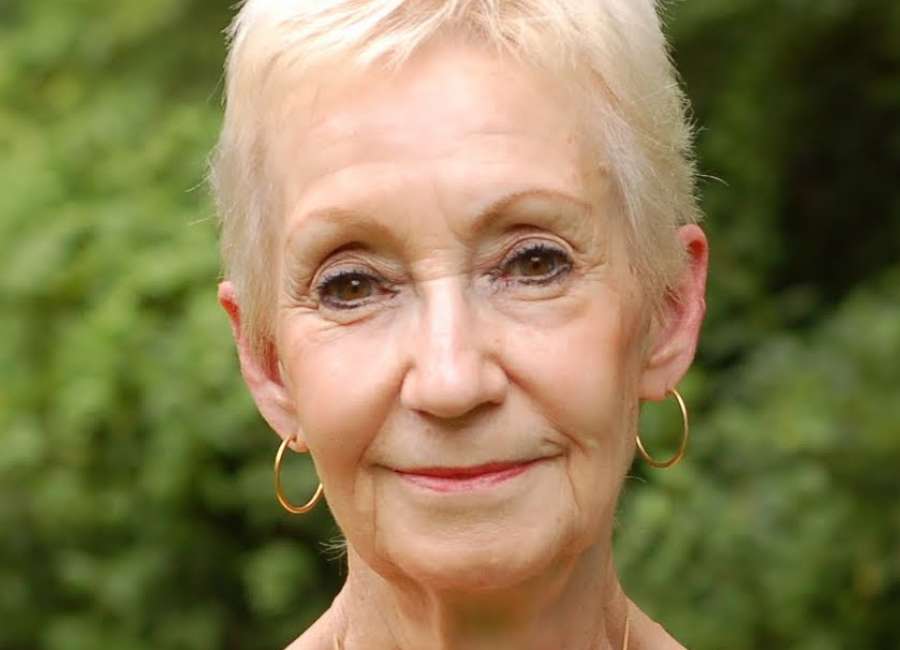 Sandra Scelee Eidson Youngblood was born in Newnan, Georgia on December 30, 1944. 

She was one of two daughters born to the late J. Hugh and Sadie Goodroe Eidson. Her unique name has a French origin, based on the word that in English translates "bright sky." That was prophetic, for as she grew into adulthood, she became that bright sky in the many lives she touched.
She attended Newnan High School. She married Obie Youngblood, Jr. on September 15, 1962 and together shared 56 happy years of devotion to each other and their family.
She was a natural leader and worked for International Playtex and finished her working career as the office manager for Nylco Corporation.
Scelee had a very spiritual soul and was a voracious reader of Bible study books and immersed herself in the study of Bible commentaries. She had a less serious side, though, that found her to be a great NASCAR fan.
Scelee was faithfully dedicated to her family. She and Obie adopted their grandchildren, and her great ability to organize her life made it possible for her to be a working mother and still be an awesome presence at school or sporting events in which the young folks were involved.
In addition to her beloved husband, Obie, she is survived by the children she raised, Joshua Youngblood, Heather Youngblood Wallace, Timothy Youngblood and Brian Youngblood. There are 15 great great-grandchildren. Also surviving is her sister, Charlotte Brimer and her husband David.
Funeral arrangements are by McKoon Funeral Home at 38 Jackson Street where the family will receive friends on Tuesday, August 13 beginning at 10 a.m. A graveside service will be at Forest Lawn Memorial Park led by Reverend Ron Whitlock at 11 a.m. on Tuesday, Aug. 13
Online condolences may be expressed at www.mckoon.com .
McKoon Funeral Home, 770-253-4580