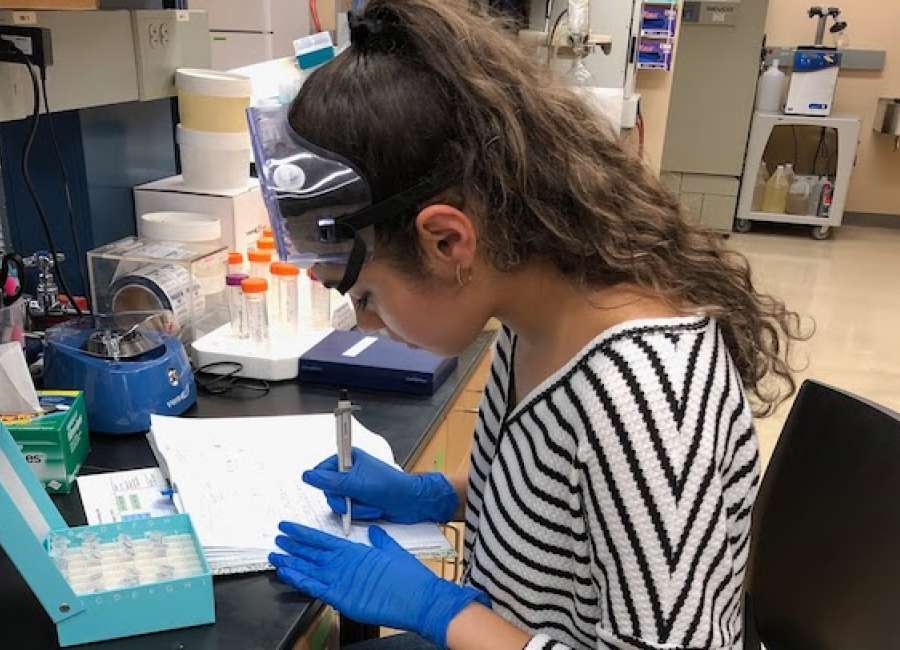 Northgate senior Andrea Mancia will present her summer research at the American Chemical Society (ACS) conference in San Diego this weekend. 
Mancia spent the summer conducting research with the Department of Chemistry and Biochemistry at Spelman College as an ACS Project SEED Scholar. 
The program was also a part of Spelman's CHEMistry Research eXperiences (CHEM*RXNS) program which allows high school students to get hands-on science experience, Mancia said. 
"It feels great to go through the process of doing research in the lab, that most people would only get to do in college," Mancia said. 
The ACS Project SEED Program has been allowing high school students real science research experience since 1958, according to www.acs.org . More than 11,000 high school students have taken part in the program.
Mancia said she was looking for summer research programs she could be a part of, and Spelman's stuck out to her. She applied and was accepted into the program. 
She drove to Atlanta every weekday for the research from the beginning of June until the end of July where sh conducted research with Michelle Gaines, an assistant professor of chemistry and biochemistry, and Kimberly Jackson, chair of chemistry and biochemistry at Spelman. 
Mancia said they used synthetic 3D environments that mimic the extracellular matrix to study cellular reactions. The research was part of an ongoing project at Spelman. 
She said working with human bodies and cells is expensive, and it's easier to make a synthetic environment to study the results better. 
They then studied how the cells grew in the environments. Mancia said different concentrations of collagen made a difference in how the cells grew in the environment. 
"Hard work always leads to success,"  she said. "I know that sounds cheesy, but this summer showed me that."
Mancia wrote a final report on her findings that will be published soon. She also created a poster documenting the research that she will present at the ACS conference this weekend. 
She will present her research with other Project SEED participants on Monday. 
Sunday night, Mancia will have the opportunity to reflect on her experience at the Project SEED Donors dinner. She will tell the donors what she thinks the importance of the program is for high school students.
"It's really exciting not only traveling to San Diego but being in a big environment with not just high school students but everyone," she said. 
As for the future, Mancia said she is thinking about what she wants to do after high school. She said she would like to study biochemistry and then go to medical school. 
Mancia said she has always had an interest in science and her mom is a chemist.  
"I grew up with her talking about it all the time," she said. 
Mancia is a member of the Science Olympiad and Science Club at Northgate. 
"The faculty and staff at Northgate could not be more proud of Andrea and all her accomplishments, not only this summer but also during her time at Northgate," said Rogeric Ladd, an assistant principal at Northgate. "We are excited to watch her continue to grow and assist the science field."