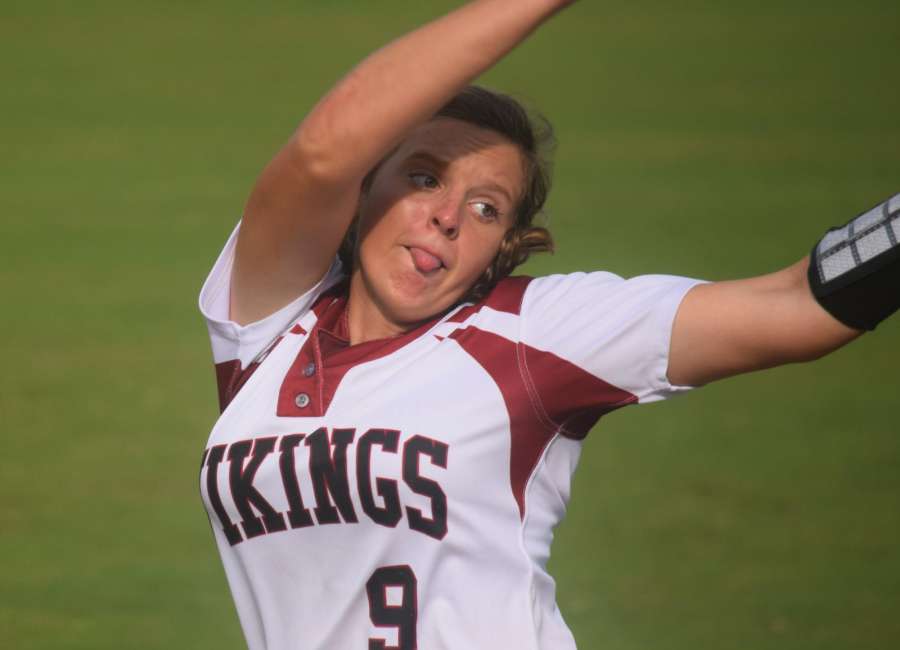 Five games into the 2019 season, the Northgate Lady Vikings are off to a undefeated 5-0 start.
The Lady Viking stayed unbeaten Monday afternoon getting a 15-4 victory on the road against Trinity Christian.
It was Northgate's third victory by the mercy rule so far this season
The Lady Vikings  also have victories against Flint River (8-0), Troup County (9-3), Landmark (18-3) and LaGrange (2-0).
Alissa Bolinger and Krya Aycock combined on a one hitter giving up a base hit to Claire  Carson.
Aycock pitched the final three innings after Bolinger staked the Lady Vikings to the lead.
Trinity's Brianna Boyd took the loss, but only four of the 15 runs given up by the Lady Lions were earned.
Boyd finished the game with one strikeout.
Northgate out hit Trinity 12-1 and took advantage of nine errors by the Lady Lions.
The Lady Vikings built a 13-0 lead after three innings scoring four in the first, three in the second and six in the third.
"It's still early in the season, and we still need to see a lot of live pitching, but as long as the bats are productive, I think we are going to win games," Northgate coach Lisa Skelton said.
Trinity put together a small rally in the bottom of the third, scoring four times and taking advantage of errors by the Lady Vikings.
After not having a senior on the team last year, the Lady Vikings bring back plenty of experience and that depth is paying early dividends.
Against the Lady Lions, four players had multiple hits for Northgate.
Lead-off hitter Ashley Kent and Bolinger each had three hits.
Bolinger ended the day with four RBIs.
Carlie Chastain drove in three Lady Viking runs.
Natalie Heath and Hope Futral had two hits each.
Heath also scored three runs.The Lady Lions got help from the top of the order in the fourth inning with Laney Armistead, Carson and Ambry Lucas scored after reaching base.
The Lady Vikings sent nine batters to the plate in the first and 10 in the fourth to extend the lead.
Northgate gets back into action with a game today on the road against Starr's Mill.
Starr's Mill played McIntosh on Tuesday in a battle of Fayette County rivals.
Starr's Mill began the season with a 4-1 record.
Trinity returned to action Tuesday in a game against visiting Wesleyan. Details from that game were not available by deadline.